There is no debate on the need for health insurance; everybody needs health insurance. The question is how much and what covers to seek. Also, people may seek more than one health insurance policy to get a more comprehensive health cover.
Types of Health Insurance Plans
Health insurance plans may offer combined or selected health cover features with basic and advanced product variants. Mediclaim policies offer cover for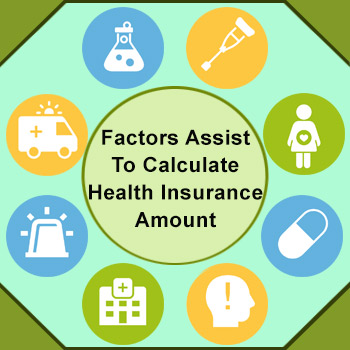 hospitalization, critical illness policies provide cover for major critical illnesses, and accident policies provide cover for medical expenditures to recuperate from accidental injuries.
The variety of products available can confuse anyone. For instance, mediclaim pays for hospitalization; top-up plans pay after a certain minimum threshold is reached; critical illness policies offer you disease-specific benefits; personal accident plans cover medical expenses in case of accidental injury. Decide which policy is best suited for you and then go for it.
Cost of Medical Treatments
Medical treatment costs vary, at Government and semi-private or autonomous hospitals, they cost less, while in several private hospitals with five-star facilities they cost several times more. The cost also depends on the type of treatment required and can cost even up to Rs. 30 lakhs or more.
The hospital that you choose for medical treatment has a big say on your expenses. At current medical inflation rates of 15%, a simple medical emergency 10-12 years from now will cost around Rs.10 lakh if you go to a 'reputed' hospital and Rs.30 lakh in a '5-star' facility. Make up your mind as to which hospital you will choose beforehand in case of an emergency.
How Many Covers To Seek?
The Income-tax Act provides a tax exemption for taking up health insurance plans under its section 80 D. So it is advisable to seek health insurance cover for at least that amount which would otherwise be taken away through taxation. For example, if an individual is losing Rs 25,000 p.a by not taking up health insurance through taxation, then it is better to take up a health insurance policy for that amount at least. For a premium of Rs. 1000 a month a cover of Rs 6, 00,000 can be availed for all major health-related issues.
How much premium you can pay decides the amount of sum assured that you can have. When you choose a higher sum assured and more benefits, the premium will also be on the higher side. Individuals should assess their ability to pay the premium and then choose the type of health insurance policy they require.
Individual and Family Plans
Most health insurance plans provide family floater cover providing cover to the spouses and two dependent children. Some plans also include dependent parents. Family floater plans cost less per individual as most policies offer discounts on them.
Age of Policy Holder
The premium amount payable increases with the age of policyholders, generally above 45 years of age, as above this age risk factors increase.
Age is the most critical factor. Individuals who have bought health insurance at a young age will have to pay a lesser premium. However, individuals who are over 45 years of age group would have to pay more premiums for health insurance coverage since the health risks involved are higher.
Cashless Treatments
Most health insurance plans provide cashless treatments in networked hospitals. The claimed amount is directly settled between the insurer/TPA and networked hospital administrator.
Benefits Included in Health Insurance Plans
Besides the health cover, health insurance plans include several other benefits like free complete medical checkup upon completing particular tenure and bonuses and discounts for claim-free years and also special discounts for senior citizens.
What About Expenses Reimbursement?
Though health insurance policy provides for cashless reimbursement for treatments undergone in networked hospitals but claims can also be raised for expenses incurred on treatments undergone in other hospitals or treatment centers for conditions covered by the policy. For this, the policyholder would need to submit all relevant documents and bills within the stipulated period after completing the treatment.
Salient Features and Benefits of Health Insurance Policies
Death and disability cover
Cashless treatment
Cover for the accident and critical illnesses
Hospitalization expenses cover
Pre and post hospitalization expenses cover
24 by 7 emergency helplines
Hassle-free claim settlements
Global cover options
Additional cover options like a mother and newborn care
AYUSH cover options
Ambulance expenses
Organ donor expenses cover
Caretaker expenses cover
Tax exemptions
What are the Exclusions Under Health Insurance Policy?
Several exclusions are spelled under a health insurance policy, and claim benefits are not applicable under certain conditions, these mainly include:
Suicide, self-injury
Unlawful, criminal involvement
Alcohol, substance abuse
Conditions incurred due to undertaking abnormal risks
Is Pre Policy Medical Checkup Required?
For most health policies pre-policy medical check-up is not required if no medical history is reported by the subscriber, or only some rudimentary tests may be required for blood and urine test. For certain conditions though subscribers would need to undergo pre-policy medical checkups, like for subscribers above a certain age group or subscribers with a history of certain illnesses. If subscribers become policyholders then pre-policy medical checkup expenses are borne by the insurer.