About DHFL Pramerica Life Insurance Company
DHFL Pramerica Life Insurance is a renowned life Insurance company with its headquarter in Gurgaon. The company is a joint venture between DHFL and Prudential International Insurance Holdings. The company offers effective life insurance products to deal with the different needs of customers. The Company has more than 3000 employees to assist you with all your queries.
It has spread its branches to more than 140 cities in India. It has received several awards for its great products and performance as well.
Claim Ratio: The company carries a decent claim ratio of 90.87% which shows it is a good option to explore.
144+ Branches: With 144 branches, the company is providing ease to its customers.
Customer Assistance: With a team of thousands of agents, it is proving great customer assistance services.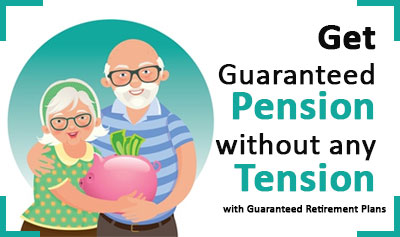 | | |
| --- | --- |
| Headquarter | Gurgaon |
| Claim Ratio | 90.87% |
| Branches | 144 |
| Business Line | Life Insurance |
DHFL Pramerica Pension Plans In India
DHFL Pramerica offers a range of pension plans to cater to different needs of your retirement days. It makes sure that you enjoy your post-retirement phase happily.
1. DHFL Pramerica Aajeevan Samriddhi
It is a whole life participating insurance cum savings plan. It offers financial protection till your 99th year of age along with a corpus at age 65, so that you can deal with your post-retirement expenses.
Key Features of DHFL Pramerica Aajeevan Samriddhi
Plan for your Life: This insurance plan offers the required cover to you till 99 years of your age. Guaranteed Additions: This plan comes out with guaranteed addition with the initial 5 years of your policy.
Lump-Sum Benefit: It offers lump sum payout of accrued Annual Guaranteed Additions and accrued Reversionary Bonuses at the age of 65 years for your retirement.
Flexibility to borrow against the policy: The plan comes out with the option of availing loans against the policy.
Eligibility of DHFL Pramerica Aajeevan Samriddhi
| | |
| --- | --- |
| Entry Age | 8-50 Years |
| Maturity Age | 99 years |
| Premium Paying Term | 15 and 20 years |
| Minimum Premium | 55 Years |
2. DHFL Pramerica Smart Cash Protect
It is a participating endowment cum insurance plan. It is an all-in-one plan that has been designed to take care of your regular as well as long term expenses. This plan provides a regular stream of income in the form of annual cash benefits in addition to lump-sum payouts.
Key Features of DHFL Pramerica Smart Cash Protect
Survival Benefit: The sum total of accrued Reversionary Bonus which is declared every year till the end of the 15th policy year
Guaranteed Income: The plan offers an annual payout of 6% of the Sum Assured from the end of the 16th policy year onwards.
Long term protection: The plan offers long term protection with Limited premium payment options of 12, 15 or 20 years
Flexibility to avail loan against the Policy: DHFL Life pension plan offers an option of availing loans against the policy.
Eligibility of DHFL Pramerica Smart Cash Protect
| | |
| --- | --- |
| Entry Age | 23-50 years |
| Premium Payment Term | 12 years, 15 years, 20 years |
| Premium Paying Mode | Annual, Semi-Annual and Monthly |
| Maximum Sum Assured | No limit, subject to underwriting |
Why Pension Plans?
Retirement brings new happiness in life but only if you have already planned for it. If you do not have sufficient funds then it can bring a lot of problems in your life. You must have a regular flow of income even after retirement to continue with the same living standard. Pension Plan help individuals to plan their retirement perfectly. With the increase in the cost of basic desires, your financial savings won't be enough to deal with all the needs of your post-retirement life. For this reason, it's important to start saving early for a stress-free retired life.
For the same, the DHFL Pramerica Pension Plans plan is best for you. DPLI Retirement plans make sure that you revel in a comfy and happy retired life. DHFL Life pension plans help you to build an entity that lasts at some point in your retired life. Now you can easily buy the best pension plan online as well.
Why We Want DHFL Pramerica Retirement Plans?
DHFL Pramerica Pension Plans offers effective policies with a large range of benefits for you and your family. DPLI offers diverse retirement solutions for people, families, and so on. DHFL Life pension plans come out with custom-designed policies that could enclose almost any retirement need which you would possibly have.
DHFL Pramerica Retirement Plan Benefits
Under DHFL Pramerica Pension Plans, you will get the following benefits:
Death benefit: If the insured dies within the coverage period, then the sum assured may be payable to their own family or nominee.
Maturity Benefit: According to the plan adapted maturity benefits for DPLI's pension plan vary.
Tax benefit: You can get tax benefit on the DHFL Life pension plans for a premium paid under Sec 80C and Sec 10(10D) of Income Tax Act 1961 for the death advantage received by the insured's family members.
Online Purchase: The company allows you to avail best DHFL pension plan online easily at affordable prices