About Future Generali Life Insurance Company
Future Generali - one of the leading life insurance companies in India. It is a joint venture between Future Group, Generali Group and Industrial Investment Trust Limited (IITL). The company aims to protect and enhance people's lives. The company caters to various life insurance products to deal with the different needs of customers. It has more than 117 branches to reach people on a wider scale. The company has received many awards and is in the news for all good reasons.
The company wants to become the first choice of customers by delivering relevant and accessible insurance solutions.
117+ Branches: The company has a presence in 117+ major cities across India
Over 13.8 Lakh Policies: Till March 2019, the company has secured the lives of 13.8 lakh people.
98.15% Claim Ratio: The company carries a good claim settlement ratio of 98.15 which is quite good enough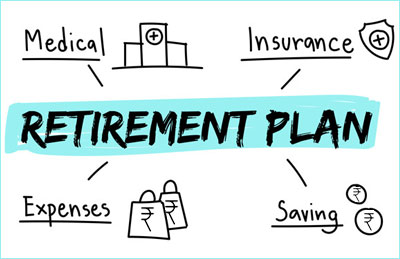 | | |
| --- | --- |
| Headquarter | Mumbai |
| Branches | 117+ |
| Claim Ratio | 98.15 |
| Business Line | Life Insurance |
Future Generali Pension Plans In India
Future Generali aims to secure your future and thus come out with amazing pension plans to secure your post-retirement days. Below is the list of its innovative plans for your perusal.
1. Future Generali Immediate Annuity Plan
The plan is designed to secure you even after you retire. It offers a fixed income for the rest of your life. Under the same, you will get the flexibility to choose a monthly or yearly payout.
Key Features of Future Generali Immediate Annuity Plan
The immediate annuity plan is a famous coverage plan from Future Generali and offers fixed, assured earnings once the premium payment term ends.
Policyholders will get an annuity card that lets in for easy and convenient withdrawal of finances at the time of maturity.
The policyholder can select a premium fee mode that suits him/her.
Eligibility of Future Generali Immediate Annuity Plan
Entry Age
40-80 Years
Purchase Price
Minimum: 30,000/-
Maximum: No Limit
Policy Term
Till the Policyholder/Annuitant is Alive
Annuity Mode
Yearly/Monthly
2. Future Generali Pension Guarantee - Guaranteed Pension Plan
Future Generali Pension Guarantee is a plan that offers guaranteed benefits either on maturity or in case of an early demise. In short, this plan offers a comfortable retired life. The Future Generali Pension Plan offers several additional bonuses.
Key Features of Future Generali Pension Guarantee
Under this plan, the plan comes out in three forms - normal, constrained and single.
By getting insured under this plan, the insured will become liable to receive death and maturity benefits, along with compounded bonuses.
It offers a death benefit to the nominee in case of any unfortunate situation
Insured will get several additional bonuses during the policy tenure.
Eligibility of Future Generali Pension Guarantee
| | |
| --- | --- |
| Entry Age | 20 to 70 years |
| Minimum Vesting Age | 40 years |
| Policy Term | 10-20 Years |
| Premium Payment Term (PPT) | Regular |
Why Select Future Generali Life Insurance Pension Plans?
Future Generali is one of the leading insurance providers in India and gives super options, specifically for your post-retirement life. Here are some reasons why you must select Future Generali Pension Plans:
Future Generali essentially gives two forms of retirement and pension plans: The instant Annuity Plan and the Pension guarantee plan, with both these plans offering complete pension benefits.
Each of Future Generali Pension plans offers tax benefits on premium below phase 80C of the Income Tax Act, 1961 and on death and maturity advantages under Section 10D of the Income Tax Act, 1961.
Policyholders get an assured, constant monthly income till the give up of the policy term. Policyholders may even acquire loyalty bonuses that are compounded and paid out at the end of the Policy Term. At any point in time, once the policy term ends, the policyholder will get more than 100% of the premiums paid as maturity benefit
Advantages Of Future Generali Life Pension Plans
Retirement Plans by Future Generali are designed to especially for people who wish to have a normal income flow during post-retirement. Both of the plans offer great financial support to the insured.
Those plans offer a massive corpus at the time of retirement. Insured can use this lump sum amount to deal with post-retirement financial needs.
These plans additionally offer a life insurance cover to the insured - The nominee will get a sure amount(already determined by the policy) if any unexpected incident takes place.
The policyholder can choose to get a regular pension or a one-time payout. Different advantages are also covered in the plan.
Retirement Plans presented by Future Generali are associated with tax benefits under section 80C of the Income Tax Act, 1961.
Customers can choose to obtain their pay, both on a monthly or yearly basis.
The Immediate Annuity Plan lets in a purchaser to select both a life Annuity Plan or a Life Annuity Plan with the return of purchase fee.
The Pension Assures that plan gives a payout equivalent to 101% of rates paid at some stage in the premium period.
Customers are eligible to get bonuses after the policy matures
Customers are allowed to choose their best pension plan online as well.