In the walk of life, women are not less than men in any manner. We see women empowerment stories everywhere. They really have outshined their current role in all sense. Today we see women leading in all the fields.
Multitasking is the hallmark of every female and they are conducting all their activities with great pride.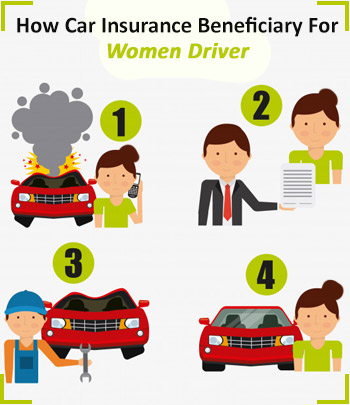 Having a presence in all sectors has created a lot of dependency on the women workforce. As a matter of fact, there are certain tasks that can get perfect touch through a female-only.
To justify their dynamic presence they may need to deliver as per the deadlines. This may require them to travel in late hours. Needless to say, they can afford and manage to drive their own vehicles at late hours. But what about the situation if their car breaks down at the odd hours? With women reaching on top we have another burgeoning issue to handle i.e. "Women safety".
While many have accepted the success of women, some chauvinist yet has to digest this phase. In order to let out their frustration or satisfying their ego, they can do anything to harm women's dignity. Sometime it may be sick or psycho males who may be a potential threat to women's safety.
They may act as mischief mongers whenever they find any women alone at midnight due to car breakdown or any other reason. Women's safety and its reason may be a long-term issue to resolve. The first thing that can be done is to play safe.
Car Insurance can act as an immediate rescue at the need of hours in the late night. Most of the car insurance players got versatile products that can ensure car repair and immediate support 24*7. Before buying any one of them it's prudential to understand few technicalities and other benefits of a good car insurance policy.
8 things Every Women Must Know About Car Insurance
NCB

NCB is no claim bonus, it's a reward that is granted by the insurance companies after every non-claim year. It is a kind of discount that car policyholders can get at the time of renewal of their policy. NCB can go up to 50%. In case the claim is taken in between then this amount is reduced proportionately. Vehicle owners are often discouraged to take small claims to leverage NCB completely.

IDV

IDV is insurance declared value that is decided by auto insurance companies. It is based on the depreciation value of the vehicle. It is the amount of sum insured covered by the insurance companies.

Simplest and generic way of calculating IDV is as follows.

IDV= (Manufacturer's listed selling price – depreciation) + (Accessories not fitted at factory- depreciation) - Registration & Insurance Costs

The rate of depreciation increase every year. For 5 years there is a standard rate of depreciation as tabulated below. Beyond that, it's mutually decided as agreed between the insurer and insured.
| | |
| --- | --- |
| Vehicle' Age | Rate of Depreciation |
| Less than 6 months | 5% |
| Between 6 months to 1 year | 15% |
| 1 to 2 years | 20% |
| 2 to 3 years | 30% |
| 3 to 4 years | 40% |
| 4 to 5 years | 50% |
Third-Party Coverage

Third-party cover includes all the damage done by the insured vehicle to the third party. As per the latest IRDAI act, this is one of the mandatory insurance that every vehicle owner needs to have.

Comprehensive Policy

The comprehensive Insurance policy covers all kinds of insurance. All risks including the third party are covered in this policy.

Garage Facility

Many auto insurance companies facilities with free garage facilities for speedy repair pan India. Auto Insurers may have a privileged of getting cashless repair of their vehicles. Some car insurance companies along with the number of garages are tabulated below.

| | |
| --- | --- |
| Car Insurance Players | Number of Garages |
| Bajaj Allianz Car Insurance | 4000 |
| Tata AIG Car Insurance | 3800 |
| Reliance Car Insurance | 3800 |
| Royal Sundaram Car Insurance | 3300 |
| Bharat Axa Car Insurance | 2500 |

Online premium calculator

An online premium calculator is freely available on any of the insurance companies. It is used majorly on many online comparison sites. After entering a few details you can check the amount of premium from various premium companies.

Add-On's

Add-on feature is the additional protection that can be taken in your car Insurance. These add-ons can be related to accessory cover or any other additional asset cover as well. Some of the common add-ons can be a key replacement, car-towing service, engine protect and many more.

Features

Every car insurance company offers some unique features to offer. Some features may suit us more than others, we can buy car insurance accordingly. Like some car insurance policies may offer high NCB and some added features like zero depreciation etc. Before buying you can do the comparative analysis and choose the policy as suitable.
Specialized Insurance Policy For Women Drivers
There are many car insurance companies that facilitate women drivers with some free services. Some insurance companies may add a nominal charge for the same. Whatever insurance policy you may choose it is worth and must take with the car Insurance plan. These can definitely assure you more safety during odd hours.
Hotel accommodation at odd hours

Imagine you are driving midnight and your car meets with a breakdown. That situation will not only be a nightmare as there may not be any transport available during that time but there may be a risk of safety as well. This is specifically applicable to women drivers. Keeping in mind women's safety and breakdown when no assistance is available there are specialized car insurance services. You can book the hotel anywhere from Rs. 1000 to Rs. 5000 free through any of the insurance companies. This can help any women staying safe.

Car-towing

Car-towing is a must during your car failure especially in late hours at night. Some car insurance companies facilitate free car-towing services to women. Others may facilitate it at a nominal cost.

Cab facility

Imagine the situation if during your car failure in the midnight you are not able to get any mode of transport. Car Insurance can act as a savior here. They can extend their support by extending the cab facility for free or at a very reasonable cost.
These are some of the most features in car insurance that every woman driver should consider before buying a car insurance plan. It can surely assure you more convenience and safety. After you have decided which insurance company to choose from, you can easily buy it online through an online comparison website.