National Insurance is one of the best general insurance companies in India, having total assets worth 8,867 crores. The company majorly operates in India and Nepal. It offers insurance products to its customers, which include Motor Insurance, Health Insurance, Fire Insurance, Marine Insurance, etc.
These products offer the necessary coverage to people to safeguard their interests. 
Types of National Insurance Products
National Insurance is quite famous for its two offerings- motor and health insurance. Let's find out more about them. 
Health Insurance
To meet an unforeseen medical expense, health insurance is a must for an individual. The health insurance offered by the National Insurance company covers medical costs, pre-existing diseases, OPD expenses, pre & post hospitalization expenses. 
Motor Insurance
Motor Insurance offers financial support to individuals in case of any loss or damage made to vehicle, vehicle-owner or the third-party. If you need comprehensive car insurance, National Insurance company has got you covered. 
How To Check National Insurance Claim Status?
Policyholders can choose between the two modes (offline and online) to check the claim status of their National Insurance policy. 
Online Method
Step 1: Visit the official website of National Insurance.
Step 2: Click on 'Lodge a claim' icon listed on the left corner of the website. Tap on 'Track Claim Status'.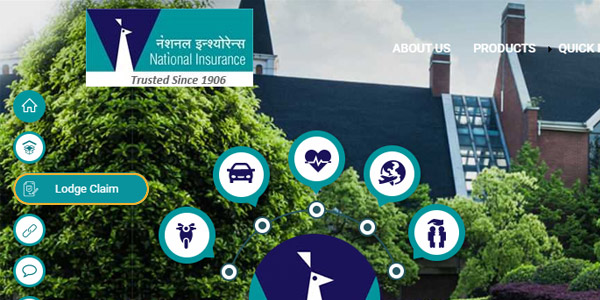 Step 3: Tap on 'Click here to track your claim status' and you will be redirected to a new page.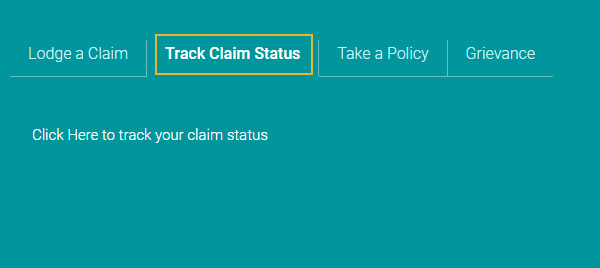 Step 4: Enter your details such as Customer ID, Policy No., Claim No. and other information.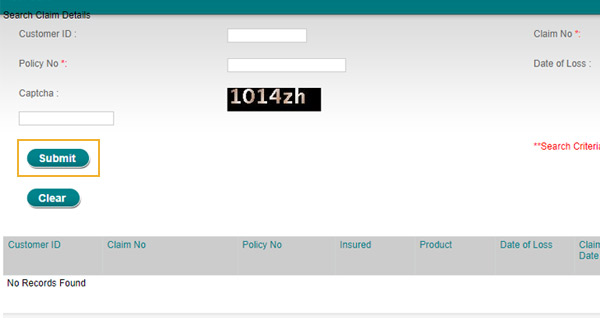 Step 5: Click 'Submit'.
Step 6: You can check your claim status.
Offline Method
Policyholders have the option to check claim status through offline mode. You are required to visit in-person at the nearest branch office of National Insurance. Ensure that you have all the required details to know claim status. 
Important Aspects
There are some of the important aspects that need to be considered during the National Insurance claim process:
Carefully read the terms and conditions of the claim process. 
Do not share your details such as policy number, claim number, customer id and OTP with others. 
Submit all the relevant documents required to file a claim. 
Frequently Asked Questions
Q1. How much time does it take to settle the claims?
Usually, claims are settled within seven days from the date of receipt of the last document submitted.
Q2. What is the customer care number of National Insurance?
Policyholders can file complaints, submit queries or feedback by calling the customer care number- 22831705.