Bajaj Bikes Insurance
Do you own any bike of Bajaj Auto? Is your vehicle is insured from third-party liabilities and own damages? If no, then you should right away get Bajaj Bike insurance so that you may not be bothered by traffic police for not following rules or by any other harmful casualties.
As two wheeler insurance has been mandated by the government of India, so it is important to choose the right kind of coverage to secure your bike. Whether you have an old or new bajaj bike model, bike insurance is always available at your end. There are plenty of insurers who are currently ensuring Bajaj bikes at extremely reasonable prices.
Bajaj Two Wheeler Models
1. Bajaj Pulsar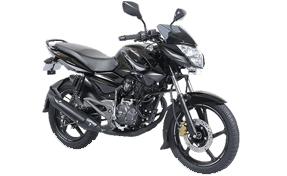 Prices start from Rs 68,000, 149 cc -199 cc engine, tubeless tires, 35 to 65 km mileage, 12L to 15L fuel tank capacity, Disc front Brake, Nitrox shock Absorber, DTS-i engine.
What are variants : RS 200, NS200, RS 160, 150, 150 NEON, 180F NEON, 150 TWIN DISC, 220F
2. Bajaj Platina
Price starts from Rs 40,800, the engine of 115 CC, Anti-skid braking, tubeless tires, 11 liters Fuel Tank, the top speed of 90 km/hr, 4-speed transmission, kick & electric starter.
What are variants : PLATINA 110 H Gear, PLATINA 110, PLATINA 100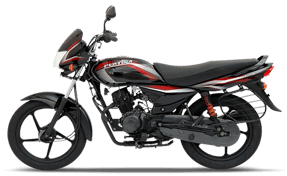 3. Bajaj CT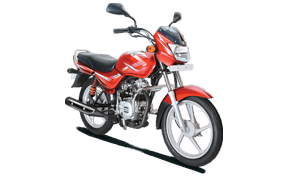 The prices start from Rs 33,000 with 102cc engine, 10.5L fuel tank capacity, a top speed of 90 km/hr, 4-speed transmission.
What are variants : CT 100 and CT 110
4. Bajaj Avenger
Starting Price for Avenger is Rs 82,000 with 160cc/220 cc engine capacity, flat handlebars, tubeless tires, digital instrument, 260mm front disc brake, single ABS.
What are variants : CRUISE 220, STREET 220, STREET 160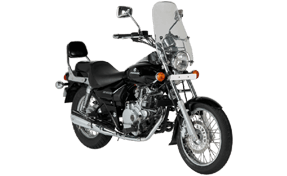 5. Bajaj V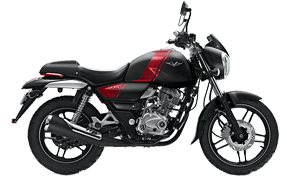 Price starting from Rs wide tires, 60V headlamps, 150cc DTS-i engine, 13 liters fuel tank, 240mm front disc brake, nitrox shock absorber, single-cylinder, 4 stroke engine type. It has no variants
What are variants : V12, V15
6. Bajaj Dominar
Starting from Rs 180,000, 40PS power, 373 CC DOHC engine, 100 km/h top speed, 320mm front disc brake, tubeless tires.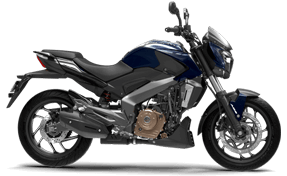 7. Bajaj Discover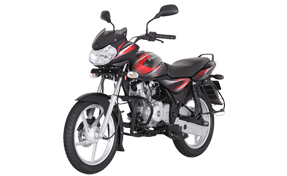 The Starting price is Rs 53,800, 125 CC engine, long-stroke engine, LED Headlamps, 8 liters of the fuel tank, steering cum ignition lock, 4-speed transmission.
What are variants : 110 CBS, 125 CBS
Features Of Bajaj Auto
Huge Network
Bajaj Motors are present all across the world providing two-wheeler vehicles to all the bike enthusiasts. Bajaj Auto has established its paw in areas of Latin America, Africa, Middle East, South, and Southeast Asia.
Awards and Recognition
Till now the company has been recognized as the fourth largest two-wheeler operating across various countries. The Pulsar RS 200 has won Reader's Choice bike of the year and two-wheeler of the year 2016.
Service Centres
Bajaj Service Centres are present in every part of the Indian states. The customer who owns Bajaj two wheeler can easily reach their local service center to get the facility of professional assistance.
Mobile Apps
Bajaj Auto has developed a range of mobile apps such as Bajaj Genuine Parts App, the customer can find original motorcycle parts. Also, with Bajaj Care App, customers can book a service as well as track their service status.
Top Manufacturer of Sports Bike
Bajaj is an automobile brand that accomplishes the desire of thousands of bike lovers to own a sports bike. Pulsar one such model that have recorded millions of sale and comes at highly affordable prices.
Inclusions & Exclusions
Damages That get Compensation
Natural Disasters: If you live in the area which is highly prone to earthquakes, landslides, floods, cyclones, hurricanes, etc then the damages are paid.
Thefts/Burglary: Theft of vehicles is a common crime but bother not. As you will certainly get covered from such circumstances through the return of complete worth of the bike.
Fires/Explosions/Self Ignition: The ruins created by fire/explosion can never be revived. That is why bike insurance understands the need to provide financial support during the period.
In Transit Damages: The process of transferring your bike from one place to another can result in serious damage to the vehicle called transit damages.
Riot/Strike/Malicious Act: Bajaj Two wheeler policy will also provide coverage from man-made activities like riots, strikes, terrorist activities
Damages That Don't Get Compensation
Drinking and Driving: Never drink and drive because nobody is going to help you either your two-wheeler insurance provider nor any other authority.
Wear and Tear: The wear and tear that are common to two wheelers are not covered. It may include damage to seats, plastic material, mirrors, fiberglass, tires, tubes, etc
Mechanical Breakdown: The mechanical or electrical breakdowns in the engine or gears of the vehicle will not be entertained by your Bajaj Two wheeler insurance.
Limitation of Use: If your insured vehicle has been used for commercial purpose if it has been insured for private use, then damage arising will not be covered.
Wars/Rebellions/Military Attacks: Harmful activities such as wars, rebellions, military attacks, bombing, etc are not compensated if any loss occurs to the vehcle.
Steps To Buy & Renew Bajaj Bike Insurance
Online Renewal Process
Fill Your Bajaj Bike Details: Jump to the upper section of the page and you will find a free quote section by PolicyX. Fill in the form by submitting your two-wheeler details plus personal contact details.
Check the Premium: The PolicyX online portal will give you a specific list of insurers who provide Bajaj bike insurance. Select the one who is giving better premium prices, claim settlement ratio, IDV value, coverages.
Fill Previous Policy Details: Next is to fill the details of your policy like policy number, and other personal information to continue the process of renewal.
Premium Payment: After making a decision to buy the policy, the bike owner must be ready with credit/debit cards to make an online payment. A payment receipt is mailed to the email address of the customer.
Online Buying Process
Go to Online Portal: Click on the 'Get Quote' of this page. Submit the bike RTO, Registration city & year, manufacturing year, and contact details in the Free quotes section.
Compare the Quotes: The online portal of PolicyX will present an array of best two-wheeler insurers offering distinct premium prices with different benefits. You have to choose the one that matches your demands.
Proceed To Pay: After you select an insurer, the next step is to confirm what price you have to pay. You can pay by using your credit cards/debit cards/net banking/e-wallets.
Issue of Policy: The payment will be confirmed through a mail on the registered email ID by giving a receipt of payment. The policy will be issued online within seconds where nil documentation is needed to complete the process.
Factors On which Premium Calculation Depends
| | |
| --- | --- |
| Vehicle Registration State | Manufacturer Name |
| Model and Variant of the Bajaj Bikes | Body Type |
| Manufacturing Year and Month | Date of Purchase |
| Region of Registration | The vehicle is financed or not |
| Type of Coverage | Add-on covers |
| NCB Discount | Insured Declared Value |