Bajaj bike Insurance
Bajaj Auto is one of the top automobile manufacturing companies in India. The company is well-known for manufacturing two-wheelers and three-wheelers. Bajaj Auto is part of the Bajaj Group of companies and was started in 1945. The company had an annual revenue of 31,804 crore rupees in 2019. They had a 12% market share, as of 2019 and were ranked fourth among two-wheeler companies in India. In the motorcycle segment, Bajaj Auto was ranked second.
They started manufacturing motorbikes from the late 80s. They achieved success with the Pulsar, which gained popularity thanks to its branding as a 'masculine bike'. The company went on to make other bikes like the Avenger and the Platina, which were also successful.
Types of Bajaj Two Wheeler Models
Some of the top two-wheeler models offered by Bajaj Auto are:
1. Bajaj Pulsar 150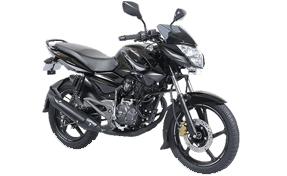 The Pulsar is one of the top offerings of Bajaj. It has a 149.5 cc fuel-injected engine. The muscular styling of the bike is its key feature. The 'monoshock' suspension gives superior comfort and perfect balance. It is available in 4 colours.
2. Bajaj CT 100
The Bajaj CT 100 has an electronic air-injection system for its 102 cc engine. It is a two-wheeler product well-known for its great mileage, performance, and pricing. It comes with an extra-long seat for comfort. Its long wheelbase ensures safety.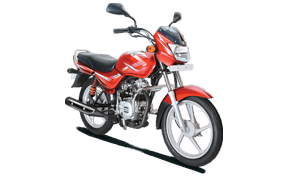 3. Bajaj Platina 100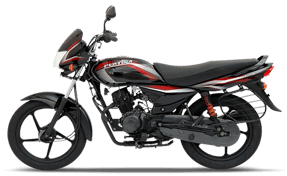 The Platina 100 has a 102 cc engine that comes with an electronic carburetor. It is available with a kick-start and electric start modes. It has an innovative 'ComforTec' technology to reduce jerks, making it perfectly suited for potholed and rural roads.
4. Bajaj Avenger
The Bajaj Avenger Cruise has a 220 CC engine with a 5-speed gear. It has some of the top-end features like integrated windshields, oil cooling technology, and a super-wide rear tyre to ensure a stable ride. It is available in two exciting colours.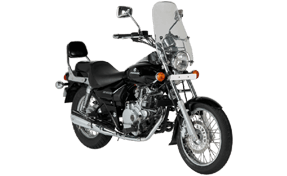 5. Bajaj Dominar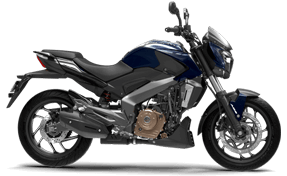 The Bajaj Dominar has a 373 cc engine mated to a 6-speed gearbox. It can go from 0 to 100 km/h in just 7.1 seconds. It has a twin-barrel exhaust that gives it a sporty appearance. It is available in two attractive colours, green and black.
Premium Calculation
The insurance premium rates for some of the Bajaj two-wheelers are listed in the following table.
Bike Variant

Ex-showroom price of the bike

IDV*

Zero Depreciation

(Add On)*

Premium*

Bajaj Pulsar 150 Neon

Rs.90,195

Rs.74,893

Rs.251

Rs.4,250

Bajaj CT 100

Rs.50,598

Rs.40,600

Rs.73

Rs.3,562

Bajaj Platina 100 ES Alloy

Rs.55,674

Rs.52,500

Rs.95

Rs.3,643

Bajaj Avenger Cruise 220

Rs.1,19,000

Rs.1,16,200

Rs.209

Rs.6,267

Bajaj Dominar 400

Rs.1,94,000

Rs.1,85,905

Rs.686

Rs.15,195
*The price is calculated for the 2020 model registered in Gurgaon.
Bajaj Two Wheeler Insurance: Add-ons Features
The bike insurance for your Bajaj has a defined scope with inclusions and exclusions listed out. You have the option to enhance the scope of your insurance policy to ensure greater protection. You can do this by buying an add-on cover. Some of the add-ons you can consider buying are:
Zero depreciation is an add-on cover that ensures depreciation is calculated as zero. This will ensure that you get a higher payout when you make a claim.
Return to invoice cover is a very useful add-on that allows you to claim against the invoice value of the bike, rather than the IDV (Insured Declared Value), which is lower.
Engine protector is an add-on that includes the cost of repair to the engine that may happen due to consequential damages.
Roadside assistance is an add-on that helps you get free assistance like towing or taxi service when you are on the road.
Bajaj Two Wheeler Insurance Renewal Process
It is important to renew your Bajaj bike insurance policy on time. Using the services of PolicyX.cpm will help you do this in an easy and convenient way. The following is the procedure for renewal.
Scroll to the top of the page and select the option 'Free Quotes From Top Companies'.
Fill out the required details and click 'Continue'. Enter your name, city and phone number to proceed ahead. Enter the verification code to check out the quotes page.
Among the options, select the policy of your choice.
You will be redirected to the insurer's website, where you can complete the renewal process by paying the premium directly to the insurer.
On completion of payment, you will get an acknowledgement, followed by the soft copy of your bike insurance policy.