About Chevrolet India
A division of General Motors India Private Limited, Chevrolet set up their base in Bombay in 1903, being the first automobile company to start an assembly plant in India. However, General Motors were soon forced to shut down in 1952-53. This didn't keep them from bouncing back as Chevrolet Sales India Pvt. Ltd. in 2003. Despite its fifth position after Maruti-Suzuki, Hyundai, Tata and Mahindra as the largest carmaker in India, Chevrolet stopped the sales in India before the beginning of 2018. Nonetheless, it continues to provide all the necessary support for the existing customers and continues to operate in its export-only plant in Talegaon facility.
Top 4 Chevrolet Car Models
Though India had to bid goodbye to the Chevrolet, the following were among the most famous cars in the country:
1. Chevrolet Optra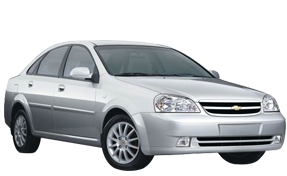 Optra played a huge role when General Motors decided to make its comeback as Chevrolet Sales India. The American brand's luck was left in the hands of the Optra. Known for its premium vibe, the Optra boasted a decent feature list, a good quality build and a powerful 1.8L petrol engine. Even though the sales weren't sky-high, it continued to remain a viable substitute for Hyundai Elantra and Skoda Octavia. Despite the fresh touch of a 2-litre powerful diesel engine with 120bhp given to the Optra in 2007, it didn't turn into a hot seller. With a price range of between 10 to 12 lakhs, it was eventually taken off the market in 2012.
2. Chevrolet Tavera
Chevrolet Sales India's success story is incomplete without the Chevrolet Tavera that arrived in the year of 2004. It remained the designated workhorse people's carrier for the longest time in India. Not only was it spacious, but it was also efficient, affordable and easy to maintain. This led General Motors India to build the Tavera inconsistent volumes to meet the demands. This didn't last longer than 2013, considering the issue with Tavera's emissions. General Motors India finally had to pull the plug on its sales by 2017.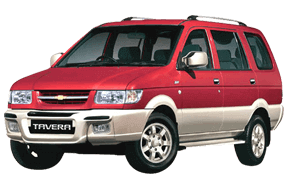 3. Chevrolet Beat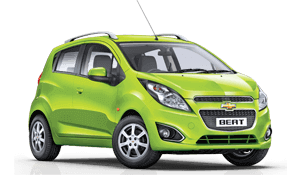 Chevrolet brought the concept of the all-new Chevrolet Beat in 2010. Even though it retained most of the elements from the original thought concept, the Beat was still a lot edgier, younger and was particularly designed with the young customer base as their target. Launched with a 1.2-litre petrol engine and compact dimensions, it was known as the perfect car for city traffic. General Motors soon introduced the diesel version in 2011, which turned out to be the most fuel-efficient car that returned 24kmpl from its 1-litre engine.
4. Chevrolet Cruze
Launched in the year of 2009, Chevrolet Cruze was known as the Diesel Rocket, and it sure did accelerate like one. It continued to attract speed lovers as an alternative to Toyota Corolla, Honda Civic and other likes in the segment. The ride packed over 160bhp and 360Nm of torque and would easily take 8 seconds to touch the 100kmph mark. In the later years, this D-segment sedan faced a cumulative drop along with its popularity. This kept the company from adding comprehensive upgrades, which dropped its prospects even further. It, however, continued to be on sale till the end of Chevrolet Sales India's stint, until 2017.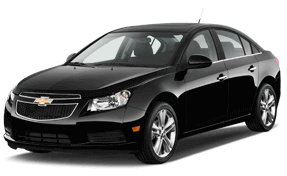 Importance of Buying Chevrolet Car Insurance
With Chevrolet Car Insurance, you can enjoy various benefits. To enlist a few:
The claim settlement process is easy, with a claim survey at your service within 4 working hours.
The insured vehicle can avail free roadside assistance worth a certain cost.
The coverage includes you, your driver and other occupants of the car under Personal Accident Cover.
The claims are hassle-free; thanks to the cashless claims.
Loss or Damage protection to your car.
Unlimited liability claims in case of third-party death or injury.
Chevrolet Car Insurance Price
There are a lot of factors involved when it comes to the price you have to pay for your Chevrolet insurance. Though the premium price range varies from company to company, the factors remain the same. The following are taken into consideration:
The market value
Age
Present condition
Type of coverage
Existing insurance policy
| | | | | |
| --- | --- | --- | --- | --- |
| Car Model | Variant | IDV* | Zero Depreciation (Add On)* | Premium* |
| Optra | 1.6 BASE (1599cc) | 3,49,368 | 3,144 | 16,302 |
| Tavera | B1 7 Seater (2499cc) | 3,51,705 | 3,517 | 15,754 |
| Spark | 1.0 PS (995cc) | 1,55,910 | 1,325 | 4,291 |
| Sail | 1.2 BASE (1199cc) | 2,64,082 | 2,377 | 7,166 |
| Aveo | 1.4 (1399cc) | 2,96,583 | 2,669 | 7,651 |
*The values are calculated on the basis of the city (Delhi) and year of registration (2017). Your insurance price may differ due to various factors. Click below to find your updated price.
Chevrolet Car Insurance Inclusions and Exclusions
Inclusions
The following are the various components of your Chevrolet Car Insurance:
Personal coverage for owner, driver and passengers.
Damages caused due to an accident.
Damages caused due to natural calamity.
Loss of property or life due to fire or explosion.
Compensation on theft.
Exclusions
No car insurance will include the following benefits as part of the plan:
Damage caused over the years.
Loss when driven without a license.
Damage caused when driven under the influence of alcohol.
Damage caused when driven outside the geographical limits.
Loss and damage when used for illegal purposes.
Add-ons
It's the add-ons that make Chevrolet Car Insurance plans appealing for their features. They are:
Zero Depreciation Cover- You don't have to pay for the depreciation cost in case of repairs/replacement claims.
Return to Invoice Cover- Even though your car is years old, your claim will be settled at the price of the invoice value and not the current market value in case of theft or damage.
Engine Protector Cover- Your high-end car's engine damage can be covered, especially for those living in areas prone to floods.
No Claim Bonus You can earn a bonus for every year you have not claimed any settlement.