Hero Bike Insurance
Hero Motorcorp Ltd. is a manufacturer of scooters and motorbikes. Formerly known as Hero Honda, the company is the second-largest motorcycle company in the world and the largest in India. In 2010, the company terminated the joint venture with Honda and started Hero Motorcorp. The company had revenue of Rs.34,658 crores in 2019. The company has sold more than 90 million two-wheelers since it started operations and has established more than 6,000 touchpoints for customers to interact with the company.
The company gained popularity with its campaign that focused on fuel efficiency, with the tagline 'Fill it, shut it, forget it'. In the motorbike segment, it was unchallenged with a 50% market share, completely dominating the segment. Three of the top five selling bikes were from the Hero stable (Splendor, HF Deluxe, and Glamour).
Types of Hero Bike Models
Some of the top two-wheeler models offered by Hero Auto are:
1. Hero Splendor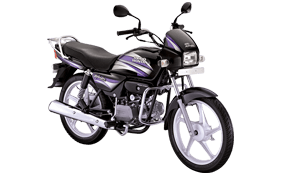 Hero Splendor plus has a 97 cc single-cylinder engine that is available in electric and kick start modes. The 'i3' technology ensures a 9% higher fuel efficiency. It has a long seat and a high tensile double-cradle frame. The integrated braking system offers superior safety.
2. Hero HF Deluxe
The HF Deluxe has a 97.2 cc engine mated to a 4-speed transmission. The Deluxe has best-in-class features like engine cut-off at fail, better pulling power for varying loads, high altitude driving, easier uphill climb, and all-weather easy start.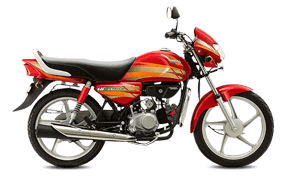 3. Hero Glamour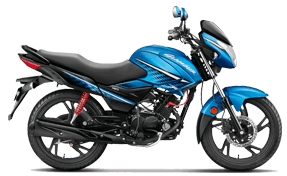 The Hero Glamour has a 125 cc fuel-injected engine with a 5-speed transmission. It has a new diamond frame replacing the earlier tubular frame. Its top features include dual-tone body graphics, 'autosail' for smoother city ride, digi-analog console, and a brighter headlamp.
4. Hero Passion Pro
The Hero Passion Pro has a 110 cc engine with a new diamond-frame chassis. The i3 sensor saves petrol by automatically stopping the engine while idling. Its vehicle speed sensor can detect the load at the rear wheel. It has a longer engine life.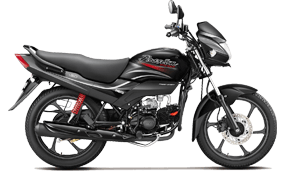 5. Hero Xtreme 160R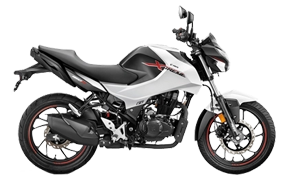 It has a 160cc fuel-injected motor with a 5-speed gearbox. It can go from 0 to 60km/h in 4.7 seconds. It has a full LED headlamp, with a signature LED tail lamp. Its 14 sensors ensure the use of the best technology. Safety is ensured by the side stand engine cut off.
Hero Bike Insurance Premium Calculation
The premium rates for some of the top two-wheeler models offered by Hero Motorcorp are listed in the table below. The premium depends on the variant of the model, engine capacity, year of registration, place of registration, among others.
Bike Variant

Ex-showroom price of the two-wheeler

IDV*

Zero Depreciation

(Add On)*

Estimated Premium*

Hero Splendor plus Alloy wheel 100 cc

Rs.60,560

Rs.54,150

Rs.97

Rs.3,752

Hero HF Deluxe 100 cc

Rs.49,585

Rs.46,341

Rs.83

Rs.3,685

Hero Glamour 125 FI Disc

Rs.71,622

Rs.63,128

Rs.113

Rs.3,829

Hero Passion Pro Disc 110 cc

Rs.68,200

Rs.66,747

Rs.228

Rs.4,187

Hero Xtreme 160R Front disc

Rs.1,02,000

Rs.90,300

Rs.108

Rs.4,041
*The price is calculated for the 2020 model registered in Chennai.
Hero Bike Insurance: Add-ons
Add-ons help you to enhance the scope of your Hero bike insurance policy. Some of the exclusions in the policy can be covered through the help of add-ons. Some of the add-ons you can consider buying are:
Zero depreciation cover: This is an add-on that helps you benefit at the time of making a claim. Depreciation is calculated as zero, enabling you to get a higher payout.
Loss of personal belongings: This add-on allows you to claim compensation for the loss of personal belongings that were in your bike at the time of theft. Only personal items are covered and not money/jewellery.
Tyre damage cover: Your bike policy does not cover damage to tyres. Buying this add-on will ensure that the cost of replacing damaged tyres would be covered under the policy.
Consumables cover: The cost of consumables (screws, oil filter, etc.) used during repair are not covered under insurance. This policy will ensure it is included.
Renewal Process For Hero Two Wheeler Insurance
PolicyX.com offers a simple and convenient way of renewing your Hero bike insurance policy. The following is the procedure to do it:
You can start the renewal process by choosing the option 'Free Quotes from Top Companies' at the top of this page.
Fill the form and choose 'Continue'. Then, enter your name, city, and phone number. You need to enter the verification code to see the quotes from top insurers.
You can compare quotes from different insurers and select the best one.
You will be redirected to the insurer's website. You can complete the renewal process and make payment directly to the insurer.
Once you finish the renewal, you will get a confirmation email. You will also get a copy of the policy by email.