Honda Bike Insurance
Honda Motorcycle and Scooter India Pvt Ltd (HMSI) is one of the top manufacturers of bikes and scooters in India. The company is a subsidiary of Honda Motor Company, Japan. It was started in 1999 with its headquarters at Manesar in Haryana. HMSI is the second-largest manufacturer of two-wheelers in India. The company is second in terms of market share, having a 26.1% market share in 2019 for two-wheelers. In the motorbike market, it stands third behind Hero and Bajaj.
With a customer base of 46 million customers, HMSI has more than 6,200 touchpoints for customer service. The company has a range of bikes catering to different segments of the motorcycle market. The Honda CB Shine is one of the best selling motorbikes offered by HMSI and is one of the top bikes in India.
Types of Honda Bike Models
Some of the top two-wheeler models offered by Honda Auto are:
1. Honda Shine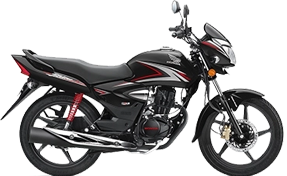 The Honda Shine has a 125 cc engine with a 5-speed gearbox. It has a start/stop engine switch. Its 'eSP' technology ensures 14% more mileage. The 5-step adjustable suspension offers greater comfort. The CBS with equalizer offers greater safety on the road.
2. Honda XBlade
The XBlade has a 162 cc fuel-injected engine with a 5-speed transmission. It has a 'monoshock' suspension that provides superior handling and greater control. It has disc brakes with ABS for greater safety. It is sporty, stylish, and superior in design.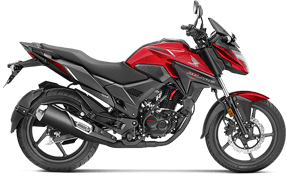 3. Honda Livo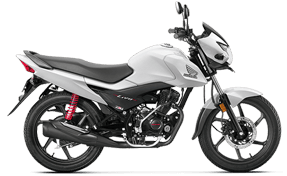 The Livo has a new 110 cc engine with a 4-speed transmission. The 'eSP' technology ensures a quiet start with enhanced performance. The 'HET' tubeless tyres ensure better fuel efficiency. It has a stylish design that is modern and offers comfort with convenience.
4. Honda Unicorn
The Honda Unicorn comes with a new 162.7 cc engine with a 5-speed transmission. It has a maintenance-free battery and the 'PGM-FI' system offers better fuel efficiency. It has a stylish instrument panel with a premium chrome side cover.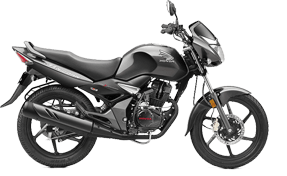 5. Honda SP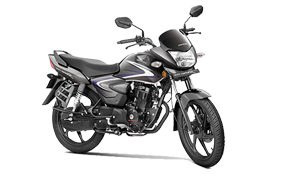 The Honda SP has a 124 cc fuel-injected ACG starter motor that helps start the engine smoothly. It has a full digital meter and has a sporty look with alloy wheels, with a premium muffler chrome cover. The CBS with equalizer ensures a more comfortable ride.
Honda Bike Insurance Premium Calculation
The table below lists out the premium rates for some of the models of Honda motorcycles. The premium price depends on the model, variant, the year, and place of registration, among others:
Bike Variant

Ex-showroom price of the bike

IDV*

Zero Depreciation

(Add On)*

Estimated Premium*

Honda Shine 125 cc

Rs.73,527

Rs.68,617

Rs.123

Rs.3,877

Honda XBlade Double Disc 162 cc

Rs.1,11,000

Rs.1,06,680

Rs.213

Rs.6,431

Honda Livo Drum 110 cc

Rs.70,554

Rs.64,334

Rs.290

Rs.4,125

Honda Unicorn STD 150 cc

Rs.94,549

Rs.87,640

Rs.153

Rs.4,037

Honda SP 125 Disc 

Rs.78,119

Rs.74,000

Rs.296

Rs.4,592
**Last Updated on 13-11-2020
*The price is calculated for the 2020 model registered in Pune.
Honda Bike Insurance: Add-ons
Add-ons help you to enhance the scope of your Honda bike insurance policy. Some of the exclusions in the policy can be covered through the help of add-ons. Some of the add-ons you can consider buying are:
Consumables Cover: This is an add-on that allows you to claim for the cost of consumables used in the repair of your bike (eg: oil filter, screw, lubricants, etc.)
Return To Invoice: This add-on considers the invoice price of your motorbike for the purpose of calculating the claim amount, instead of the IDV, thus ensuring you get a higher payout.
Daily Allowance: This cover will provide you with a fixed sum of money as an allowance. This can be used to manage your travel expenses while your bike is under repair.
Passenger Assistance Cover: This is an add-on that allows you to claim medical assistance for a passenger involved in an accident and covers all medical expenses.
Key Loss Cover: In case you lose the key of your bike, this add-on will help you to claim for the expenses involved in getting a duplicate key made.
How To Renew Honda Bike Insurance?
You can renew your bike insurance in the most convenient way when you do it through PolicyX.com. The following explains how to do it:
Move up to the top of this page and look for 'Free Quotes from Top Companies'.
Enter all the details in the form displayed and choose 'Continue'. Fill out your name, city, and phone number.
Enter the verification code to access quotes from insurers.
Go through the quotes and choose the best one.
You will be transferred to the website of the insurer, where you can complete the renewal process.
On completion of the transaction, you will get a confirmation and a soft copy of the bike insurance policy by email.