About Porsche India
A division of the German automobile manufacturer, Porsche and the Volkswagen Group India, Porsche India Pvt. Ltd. was founded in the year 2004. It has its headquarters in Mumbai, currently importing and selling seven models in the country—Boxster, 911, Cayman, Macan, Panamera, Cayenne and Cayenne Coupe. Porsche has been a success since its inception and has been delivering a total of 1,052 units to the Indian market. Out of these, 85 percent are Cayenne SUV models. To further enhance its base and become one among the leading automobile luxury brands in the country, Porsche established Porsche India as its very own division. The company then expanded its sales in India by establishing new centres in the year 2013.
Top 4 Porsche Models
Amongst the 6 models that are being sold in the Indian automobile market, the following are the top 4:
1. Porsche Cayenne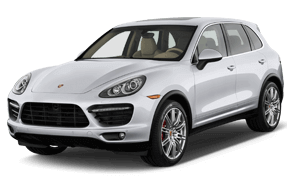 This luxury SUV has been compared with the likes of Jeep Grand Cherokee and Land Rover Discovery. It is a sports car that is capable of providing you with a mileage of 9.8kmpl. With its 3-litre single-turbo V6 engine, it provides a displacement of 2996cc and power of 335bhp at 5300 – 6400 rpm. The gearbox comes with an automatic transmission system. As for its performance, you can expect it to move from 0 to 100kmph within 6.2 seconds and touch up to the maximum speed 254kmph.
2. Porsche 911
This eighth-generation of the venerable sports car made its first public appearance at the LA Auto Show in the year 2018. It comes with a seating capacity of four and two doors. It has a six-cylinder petrol engine which has a new fuel-injection system and provides a displacement of 2981cc. It is paired with a seven-speed manual or eight-speed dual-clutch automatic transmission. This beauty manages the 0-100kmph sprint within 3.7 seconds from standstill and touches up to 306kmph of top speed. As for its acceleration from 0-200kmph, it takes about 12.4 seconds. It is built to give a mileage of 8.70kmpl and a fuel tank capacity of 64 litres.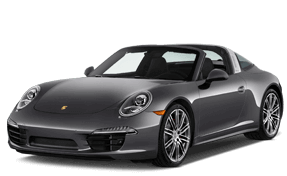 3. Porsche Boxster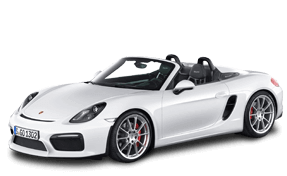 Available as a single variant Boxster STD 718, this sports car derives its mechanical strength from its 4-cylinder 2-litre petrol engine and provides displacement of 1988cc. It generates a power of about 300bhp at 6500rpm and 380Nm. Its drive is completely transmitted to the rear wheels via its six-speed automatic transmission gearbox. It manages to provide a mileage of 14.4kmpl and comes with a fuel tank capacity of 54 litres. It has a seating capacity for two and comes with two doors. When taking its performance into consideration, the Boxster can go from 0 to 100kmph within 4.7 seconds and touch the maximum speed of 275kmph.
4. Porsche Cayman
In the Indian market, Cayman comprises three variants—STD, S and 718. It carries a 4-cylinder 2-litre 16V petrol engine that churns out a power of 295bhp, provides 1988cc of displacement and 380Nm of torque. It comes with Porsche's PSD automatic transmission gearbox. When taking mileage into consideration, it gives 14.40kmpl and has a fuel tank capacity of 54 litres. As for its performance, you can expect it to run from 0 to 100kmph within 4.9 seconds and touch the maximum speed of 275kmph.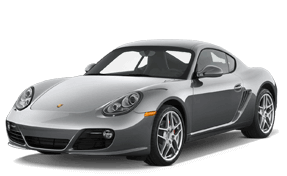 Importance of Buying Porsche Car Insurance
You can avail the following benefits with your Porsche car insurance:
Cashless repairs through network garages that are available across the country.
Option of zero-depreciation that can save you a lot of money on repairs.
Coverage in case of loss or damage caused to a third-party.
Comprehensive coverage against a wide range of incidents.
Porsche Car Insurance Price
When considering the price of Porsche car insurance, the following factors are taken into consideration:
Type of coverage needed.
Age of your car.
The current market value of your car.
Your car's present condition.
| | | | | | |
| --- | --- | --- | --- | --- | --- |
| Car Model | Variant | Price of the Car | IDV* | Zero depreciation (Add on)* | Premium (Basic)* |
| Porsche Cayenne S | 4.8 Manual Transmission (4806cc) | 1,19,00,000 | 93,34,634 | 32,671 | 1,77,673 |
| Porsche 911 | Carrera 3.6 Manual Transmission (3614cc) | 1,82,00,000 | 1,22,25,268 | 42,788 | 2,25,166 |
| Porsche Cayman | 718 (2893cc) | 86,00,000 | 77,56,991 | 27,149 | 1,51,752 |
| Porsche Panamera | Turbo 3.0 Sport Turismo PDK (3996cc) | 2,00,91,000 | 1,71,52,918 | 60,035 | 3,06,127 |
| Porsche Boxster | 2.7 Base Manual Transmission (2687cc) | 89,90,000 | 41,06,378 | 14,372 | 91,773 |
*The values are calculated on the basis of city (Delhi) and year of registration (2020).
Porsche Car Insurance Inclusions and Exclusions
Inclusions
The following inclusions are a part of your Porsche car insurance:
Coverage against total loss due to fire, explosion or any natural calamity.
Total third-party liability cover.
Own damage cover.
Personal accident cover.
Coverage against total loss due to theft or terrorism.
Exclusions
The following benefits are excluded from the Porsche car insurance:
Driving outside the geographical boundaries as per the insurance policy.
The wear and tear caused over time, including electrical and mechanical breakdown.
Damage caused to its tyres.
Driving under the influence of alcohol or drugs.
Driving without a driving license.
Discounts
You are eligible for discounts in any of the following cases:
No Claim Bonus: In case you have a claim-free year or more than one, you are eligible for a bonus of up to 50%. The same is transferable to a new insurer or a new car.
Accident Cover: You can avail this discount if you are a teacher or you work for the government.
Security Devices: Installing anti-theft devices that are approved by ARAI can get you discounts on your premium.
Add-ons
The various add-ons that you can apply to your premium are:
Zero-Depreciation Cover that helps you claim for damage caused to the plastic, rubber, fibre and glass parts of your car.
Passenger Cover insures the occupants against death or disability caused due to an accident.
Engine Protection covers your expenses on engine repairs, which is beneficial for cars in rainfall-prone areas.