Journey So Far
PolicyX.com commenced its journey with its strong pillars of 5 members only. From a small office in Udyog Vihar to a double storeyed building now, It has come a long way.The team was not huge in numbers but the spirit was always high and valuable. Some of them are still going strong as they were 5 years ago. With an objective of aim higher it is now an organisation of 200+ employees.
2013
The Idea
Started with a motive to improve and revolutionise the way people buy insurance.
2014
IRDA Approval
Got IRDA approval to work as a web aggregator & hired first few employees.
2015
Health Delivery Center
Started Kirti Nagar center to deliver health insurance end to end.
2016
10 Cr
Crossed 10Cr of premium for the first time.
2017
Term Delivery Center
Started term delivery center with a team of 40 people.
2018
200+ Employees
Completed 5 successful years of the journey.
2019
Introduced Virender Sehwag as the Brand Ambassador
We introduced Virender Sehwag as the brand Ambassador.
2020
COVID Impact
While most companies have adopted a downsizing approach, PolicyX.com stands with its employees and pledges not to let go off even a single employee.
Mission / Values
The mission of PolicyX.com is to give the best to its customers and to become the most trusted insurance web aggregator. We at PolicyX.com want each and every person to get insured and thus offer all the plans at an affordable price. We offer unbiased quotes and run complex algorithms to find plans that fits your requirements. We aim in building trust and 100% customer satisfaction.
Trust & Safety
Unbiased
To deliver the best to our customers, we make sure that we provide unbiased quotes from top insurance companies of India. We are associated with many leading insurance companies to serve a list of unbiased quotes to our customers so that they can choose the best one accordingly.
Accuracy
Accuracy is the stepping stone of PolicyX.com. Since the beginning, we ensure that we are providing accurate information through our content to our customers. The entire content passes through multiple proofreading stages before it is live on our website. We make sure that all facts and figures are 100 percent accurate and error free. We pick out the best insurance experts of the industry to provide insightful content about insurance and finance industry
IRDA approved
We are an IRDA Approved organization and follow it's guidelines. We make sure that we are not breaking any norms and offer accurate, unbiased and best results to our customers.
Trustworthy
We are a trustworthy platform with informative and accurate content to serve better. We are here to help you from the start of the purchase till the claim process. Our happy customers are the motivation for us to keep good work going.
Secure
We are an SSL secured platform which takes care of your privacy. We keep all of your information safe and secure.The reputation of PolicyX.com and it's business completely depends upon the trust of it's customers and we are committed to maintain the same every single day.
Awards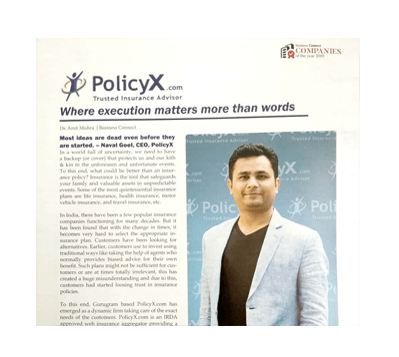 Business Connect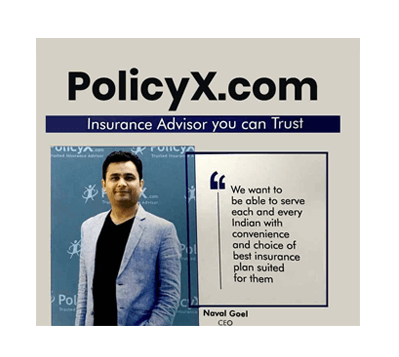 Top 10 Most Recommended Insurance Solution Providers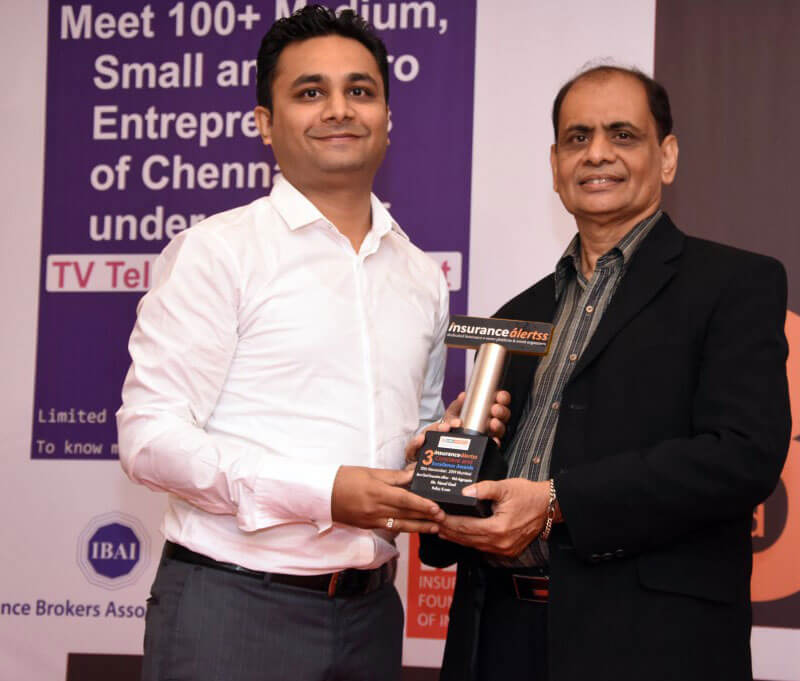 Insurance Alertss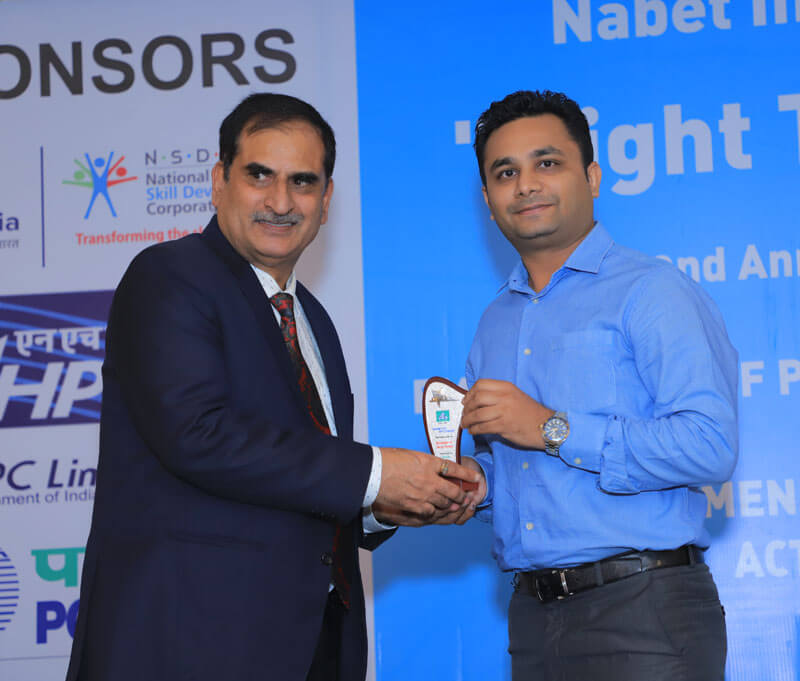 Speaker @ Nabet India- Delhi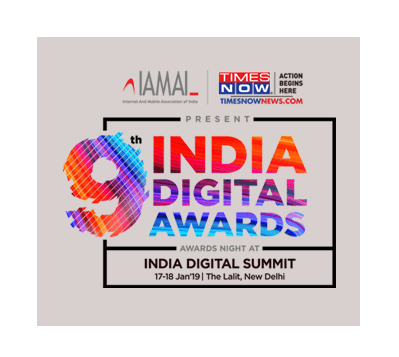 Shortlisted India's Best InsurTech Of The Year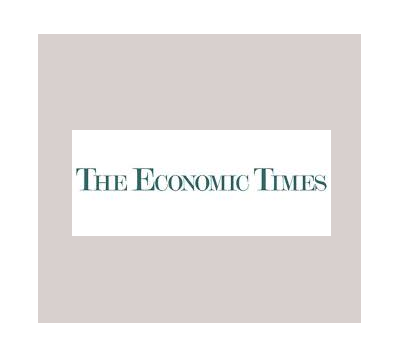 Economic times awarded Naval Goel with the Title of 'Emerging Entrepreneur'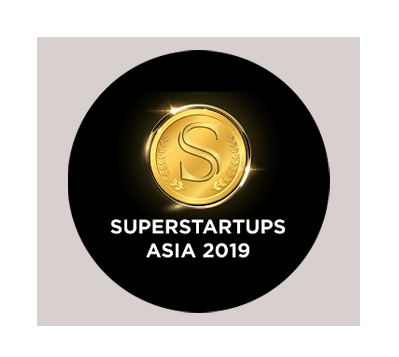 Nominated For SuperStarup Asia 2019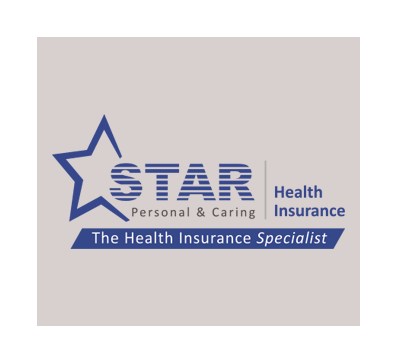 Star Health Insurance For Success Together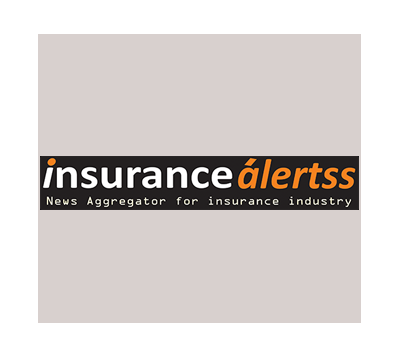 Insurance Alertss awarded Naval Goel as CEO of The Year 2019
Location
Contact Us
Whether you have a comment or suggestion to share, we look forward to hearing from you. Feel free to reach out by clicking the link below:
Our Corporate Address
PolicyX.Com Insurance Web Aggregator Private Limited
1st Floor, Landmark Tower, Plot no-2, Southcity-1, Opposite C-113, Ashok Marg, Sector-41, Gurugram - Haryana - 122001 India.
Contact Number
Emails Address
Press & Media
From Making Headlines to Creating History, Read all latest updates and thought provoking articles.
Career
It's you that make us who we are. Join us . Your future starts here.
Complain
We are always looking to work in our areas of development. Feel free to reach us for any kind of complaints.