About Aviva Life Insurance Company
Established in the year 2000, Aviva India Life Insurance Company is a joint venture between Aviva Plc and Dabur Invest Corporation. The company initiated unit-linked and uniform participating plans in India. The company has its headquarters in Gurugram, India.
The company offers several life insurance products such as term plans, savings plans, child plans, retirement plans together with group solutions to its customers. Take a look at a few of the awards achieved by Aviva Life Insurance Company: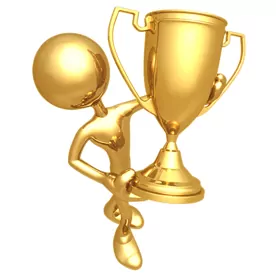 Most Trusted Private Life Insurance Brand of 2019
Best Brand of the year, 2019
Dream Companies to work for, 2018
CIO 100 Award, 2018
BFSI Underwriting & Claims Customer Care Initiative of the year, 2018
Key Features of Aviva Life Insurance Company
Choosing an ideal term insurance company can be a hectic and tedious task if you do not know the parameters to look for! There are so many Insurance companies & policies which tend to make the decision maker confused. Hence, we have enlisted few parameters like Claim Settlement Ratio & Solvency Ratio which can help you make an informed decision.
Likewise, while selecting the best life insurance companies, there are few parameters that one should consider before investing in any life plan. Read along to explore all those important factors:
The Claim Settlement Ratio of the life insurance company helps an individual to understand the claim settling ability of the company.

For checking the CSR of your shortlisted companies, you can check out the IRDAI Annual Report.

We are presenting a graphical representation which mentions the Claim Settlement Ratio of Aviva Life Insurance Company from 2016- 2020.

As per the latest IRDAI Report, CSR of Aviva Life Insurance Company stands at 97.53%.

Graph Illustration of Aviva Life Insurance Company's CSR from 2016-2020

**Data from IRDAI Annual Reports

To get a clear picture of CSR of top life insurance companies, take a look at the below graph.

Aviva & other Top Life Insurance Companies based on Claim Settlement Ratio (2019-20)

**Data from IRDAI Annual Reports

Another important parameter that one should consider before buying a life insurance policy is checking the financial background of the insurance provider. And for this, customers should check the solvency ratio as it helps in measuring the ability of the company to meet its long-term debt obligations. As per IRDAI, all insurance companies in India are obliged to maintain a minimum solvency ratio of 1.5. At present, the solvency ratio of the company is 2.89.

Solvency Ratio of Aviva Life Insurance Company (2016- 2020)

**Data has been sourced from IRDAI's Annual Report

Annual Premium

The annual premium of an insurance company helps the potential policyholder in identifying the volume of a business and helps them in measuring the preference of other customers. As per the IRDAI report, we have collected the data of Aviva Life Insurance company and have prepared a graph that shows the trend of annual premium over the years 2016- 2020.

Yearly trend in the annual premium income of Aviva Life

**Data has been sourced from IRDAI's Annual Report
Types of Plans Offered By Aviva Life Insurance
The company offers different term plans, savings plans, retirement plans & group plans. Take a look at the below table to explore all the plans available under the company:
Term Insurance
Aviva LifeShield Advantage Plan
Aviva Jana Suraksha Plan
Child Insurance
Aviva Young Scholar Secure Plan
Savings Plan
Aviva Affluence Plan
Aviva i-Growth Plan
Aviva Guaranteed Income Plan
Aviva New Family Income Builder Plan
Aviva Income Suraksha Plan
Aviva Dhan Samruddhi Plan
Aviva New Wealth Builder Plan
POS- Aviva Dhan Suraksha Plan
Retirement Plan
Aviva Annuity Plus Plan
Aviva Next Innings Pension Plan
Group Plans
Aviva Group Credit Life
Aviva Group Gratuity Advantage
Aviva Group Life Protect
Aviva Group Term Life
Aviva Corporate Life Plus
Aviva Corporate Shield Plus
Aviva Credit Suraksha
Aviva Credit Suraksha
Aviva New Group Leave Encashment Plan
Aviva New Traditional Employee Benefit Plan
Aviva Life Insurance: Claim Settlement Process

Step 1: Claim Intimation
The beneficiary has to inform the company about the incident. This can be done via call, mail, message or by physically visiting the nearest branch of the insurance company.
Step 2: Arrange Documents
Based on the type of claim, the beneficiary has to attach the relevant documents such as the death certificate, doctor's certificate, ID proof, address proof, etc. asked by the insurer in original or photocopies. The photocopies should be attested by a Gazetted Government Officer.
Step 3: Claim Settlement
On receiving the documents, the insurer will proceed with the verification process and may contact the beneficiary in the event of any clarification. If all the documents are in place, then the claim will be settled in favour of the beneficiary and the amount shall be transferred to the beneficiary's account.
Find Out What the Customers Are Saying
(Showing latest 5 reviews only)
October 6, 2021
Nayanika Katyal
Delhi
September 21, 2021
Bholu Chaudhary
Delhi
September 20, 2021
Raveena kapoor
Guwahati
August 19, 2021
Devna Sharma
Chennai
August 19, 2021
Anita Kumari
Kolkata
Last updated on August, 2021