Best 1 Crore Term Insurance Plans
Term insurance is a type of life insurance plan that is one of the most beneficial life insurance investments one can make. It offers coverage for a specific time that means If you buy term insurance then you will receive the coverage for a specific period of time. If a policyholder died within this time period then the nominee of the life insurance policy will get the total sum assured from the insurance company. Term insurance is an affordable, accessible, and affordable way to ensure that you and your family are financially protected.
What is a 1 crore term insurance plan?
A 1 crore term insurance plan is a policy that guarantees the nominee will get the sum assured of 1 crore after the death of the policyholder as a death benefit. It acts as a protector of the family in the absence of the policyholder and provides financial support to the family in fulfilling their dream.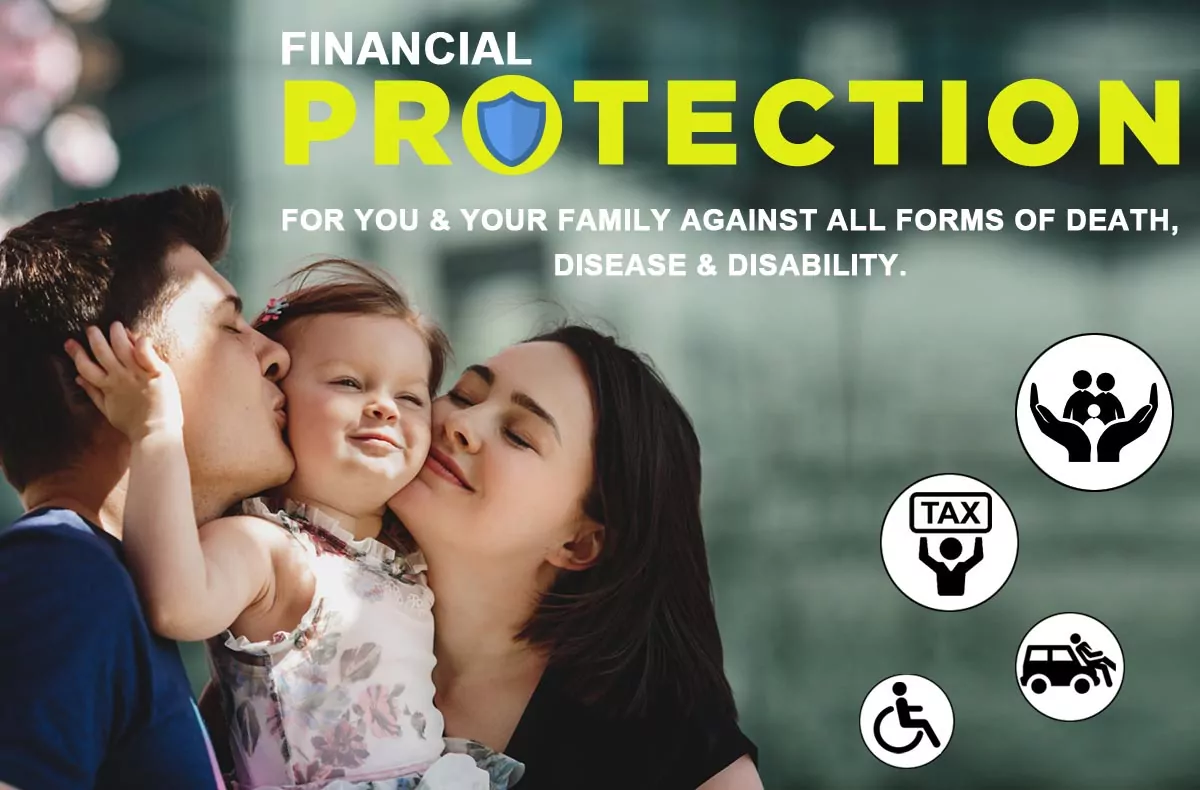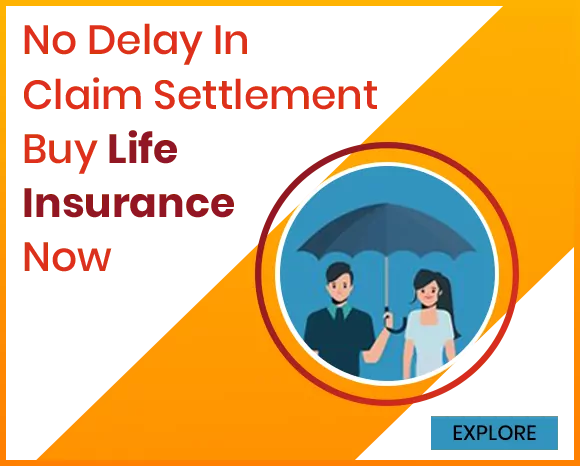 Features of an INR 1 crore term plan?
Some of the features of a Rs 1 crore term insurance plan:
Cost-Effective:

The cheapest form of life insurance is term insurance plans. It is a pure life cover that has no saving component. The premiums of term life insurance are quite affordable than permanent life insurance.

Riders:

It offers various additional riders like critical illness plans to enhance your term insurance that means the policyholder is eligible to get benefit if he or she is diagnosed with a critical illness listed in your rider.

Attractive Features:

Insurance companies offer various other attractive features in term insurance plans like discounted premiums to non-smokers and certain categories of people, large sum assured, etc.
Benefits of INR 1 crore Health Insurance Plan
The benefits of a 1 Crore health insurance plan are given below:
| | |
| --- | --- |
| Sum Insured (Rs.) | 1 Crore |
| In-patient hospitalization | Covered for minimum hospitalization of 24-hours |
| Pre and post hospitalization expenses | 30 days and 60 days respectively |
| Ambulance Cover | Covered |
| Organ Donor Expenses | Covered |
| No-Claim-Bonus | 10% to 50% |
| Renewability | Lifelong |
| Add-on Covers Available | Cancer cover, critical illness cover, second medical opinion, global cover, repatriation cover, domestic evacuation, compassionate visit, etc. |
Who should opt for a 1 crore term insurance plans
It is one of the most affordable term insurance plans available in the market today. You can secure your family at lower premiums by buying this product at an early age. As we know, the financial need of a family is increasing day by day due to the inflation rate and the cost of living. So, it is better to buy a term insurance plan according to your future requirements.
This term insurance plan is ideal for
Those who have a large family with parents, siblings, wife, and children.
Those who have a limited income with big financial commitments.
Those who have several debts and can put an unbearable financial burden on the family in case of the policyholder's death.
Those who want to create enough savings for their family in case of his/her absence.
1 Crore Term Insurance Plans Offered by Various Companies
Premium Calculation
In the below table, we are presenting the comparison of the top ten 1 crore term insurance plans based on the premium for a non-smoker, 30-year-old male, with cover up to 45 years.
| | | |
| --- | --- | --- |
| S.no. | Company Name | Monthly Premium |
| 1. | SBI | 544 INR |
| 2. | Aditya Birla | 680 INR |
| 3. | Kotak | 678 INR |
| 4. | India First | 491 INR |
| 5. | Bajaj | 693 INR |
Here is the graphical representation of the above table
Monthly Premium of different companies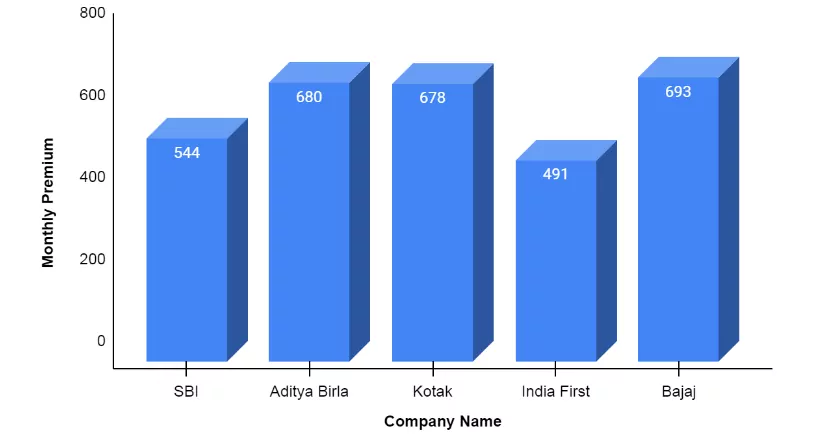 Purchasing INR 1 crore term insurance plan is the best way to protect your family against the uncertain events of the future. Because its accessibility, large cover, and affordable premium rates make this insurance plan best for most people. There are various additional riders to enhance the protection for you and your family. So, choose the best INR 1 crore term insurance plan and keep your family secure by paying the premiums on time.
Last Updated : October, 2021