Star Health Insurance
Star Health Insurance, India's top stand-alone Health insurance firms that offer a wide range of health insurance plans at affordable premiums. Star Health has been a part of a joint enterprise with Allied Insurance since 2006 and offers an exceptional product range that includes health insurance, personal accident, travel insurance, corporate insurance, and much more. Since its beginning, Star Health Insurance has collected a huge number of customers who trust them and rely on them for their health insurance coverage. They are providing people like us with financial security during hard times.
What Does Star Health Insurance Do?
The number of insurance options provided by Star Health Insurance includes domiciliary hospitalization, day-care treatments, AYUSH treatments, organ donor coverage, and much more with the accessibility to more than 14000 network hospitals. Before moving on to further information about Star Health, here are some interesting facts about it.
Some interesting Facts about Star Health Insurance.
The claim settlement ratio of Star Health Insurance is 99.06% as per the guidelines published by IRDAI.
Insurer delivers a 360-degree wellness system to their insurance holders.
They also offer cashless claim settlement within 2 hours, and their ratio is 90%.
Over the decades, they have built a robust network with more than 14273 employees and 815+ branch offices across India.
Know More about Plans by Star Health
Star Health Insurance Individual & Family Plans
Star Health Insurance Specialized Plans
Star Health Insurance Pre-existing Diseases Plans
Star Health Insurance COVID-19 Specific Plans
Why Choose Star Health Insurance?
Star Health Insurance is one of the famous companies which is known for its vast category of Health Insurance Plans for individuals, families, senior citizens, women, and much more. Read below to understand why Star Health is the best health insurance partner for you:
Valuable Service Providers

Star Health is connected with highly valuable hospitals and thus they are able to provide valuable services for you in your time of need.

Network Hospitals

The network hospitals connected with Star Health provide cashless facilities by making the process of approval very quick and comfortable. Also, with the network hospitals you can get cost-effective package rates for all the medical procedures.

Non-Network Hospitals

If you plan to take medical services from non-network hospitals that do not have any agreement with Star Health, then you can avail of reimbursement claims.

Excluded Providers

You can get claims if any life-threatening situation or accident happens.

In-house Claim Settlement

Star Health is the first Standalone Health Insurance company that settles claims with its qualified in-house team. Moreover, 90% of their claims are being settled under cashless within 2 hours and 92% of claims are settled under reimbursement within 7 days.

Diagnostic Centers

There are around 1635 in-house diagnostic centers that you can access and get the flexibility of home pickup of lab samples and health checkups.

Star Health Insurance Buying Process
There are two options to buy a Star Health plan. You can purchase Star mediclaim policy either from the brand website directly or from PolicyX.com.
Buy from the Company
Visit the official website of the company and click on the 'Buy Now' tab
Fill in all the necessary details
Choose a plan and make the payment
The insurer will send the policy documents to your registered email address.
Buy from PolicyX
Fill in the details in the 'Calculate Premium' form
The next page will show all the available plans. Choose the best Star health plan and click on 'Buy Now'.
Pay the premium and your policy document will be shared on your registered email.
Know What is Covered - Inclusions
AYUSH Cover
AYUSH stands for, Ayurveda, Yoga, Naturopathy, Unani, Siddha, and Homeopathy. With Star Health Insurance, you will be covered if you plan to take the medical benefits of Ayurveda.
Hospital Expenses
Hospital expenses like room rent, ICU charges, surgery expenses, doctor consultations, and other hospitalization expenses are covered.
Pre and Post Hospitalisation
Star Health understands the impact of rising medical expenses, thus they have made sure that their insurance products contain pre and post-hospitalization expenses related to in-patient hospitalization.
Day Care Treatment
The advancement in technology has reduced the time of surgeries and treatment procedures. Therefore, keeping this in mind, their products have covered daycare treatment as well.
Domiciliary Hospitalisation
Some of the medical insurance policies by Star Health cover Domiciliary Treatments that you can take home as per the advice given by the medical practitioner.
Organ Donor Expenses
Many of the medical insurance plans by Star Health cover Organ Donor Expenses as well. If there is a need for organ transplants by the policyholder, it will also be covered.
Road Traffic Accidents
The most unpredictable incidents in life are accidents. The insurance policies that are mediclaim plans cover in-patient hospitalisations which is required due to accidents. Now you do not need to worry about the financial burden occuring due to accidents.
General Health Check Up
Not only hospitalization, but Star Health also provides other benefits as well. The mediclaim policies also cover the expenses incurred due to general Health Check-ups.
What is not Covered?- Exclusions
Self-Inflicted Injuries
If the injury happens due to self-harm, then it will not be covered.
Obesity or Weight Control
Medical insurance policies do not cover the expenses due to the measures or treatments taken in controlling obesity.
Dental Treatment
Most medical insurance plans do not cover dental treatment costs unless it happens due to accidental reasons.
Cosmetic Measures or Plastic Surgery
If you are planning for tummy tucker therapy to look smarter, then it a disappointing to tell you that the policy does not cover any kind of cosmetic or plastic surgery.
Hazardous or Adventure Sports
The mediclaim policies will not cover the expenses that might happen because of any complication while indulging in hazardous or adventure sports activities.
Other Medical Aids
The insurance policies by Star Health will not cover the cost of several medical aids like spectacles, hearing aids, wheelchairs, Walkers, crutches, and other similar aids.
What is the Waiting Period in Star Health Insurance?
The waiting period for Star Health Insurance is a certain time period where you need to wait before claiming a health insurance policy. In simple terms, the company incurred some kind of time period, maybe it is 30 days or 1 year, in between you have to pay the premiums but you cannot go for the claim process. However, it depends totally on the policy you choose or any pre-existing disease is there. There are several types of waiting periods, such as:
First 30-day waiting period

This is the initial waiting period or cooling period that applies to most health insurances.

Pre-existing diseases (PEDs) Waiting Period

If you are suffering from any pre-existing diseases, then it becomes necessary to complete a specific waiting period which will be decided at the time of decision-making.

Disease-specific Waiting Period

Some of the diseases like Cataract, ENT, Hernia, and much more have a specific waiting period to offer.

Waiting Period for Maternity Expenses

Many insurance policies put a waiting period before you can claim for maternity expenses under the Health Insurance Plans.
Factors To Consider While Buying A Health Insurance Plan
Star Health and Allied Company is working every day to design the product which will make sure that your health-related expenses are covered. But there are a few things that you need to make sure while purchasing the health insurance plans for yourself.
Understand your Healthcare Needs

You must evaluate your healthcare requirements like age, existing medical conditions, frequency of doctor's visits, and what medical treatments you need.

Understand Coverage Options

Ask questions to familiarize yourself with the different plans like family plans, employer-sponsored plans, critical illness plans, senior citizens plans, and much more. Every plan offers different coverage limits and benefits.

Network Coverage

Check the list of in and out coverage hospitals included in your insurance plan coverage. It is essential to choose a plan with a broad network.

Review Cost and Affordability

You must evaluate the premiums, deductibles, and co-payments. Compare the cost of different plans, and choose the best for you.

Examine the Benefits and Services

Check out the benefits and services offered by every plan before choosing for yourself. Access the coverage for hospitalization like whether it covers enough services for your needs in the future. Look for the additional benefits of modern and alternative treatments.

Read the documents

Go through the documents before purchasing the one for you. Pay keen attention to every small detail on inclusions and exclusions and other things. Understand the process of claim settlement and the process of filing complaints.
Why Choose Online Procedure to Buy Mediclaim Policy?
Getting a medical insurance policy online from Policyx or directly from the company is full of benefits. Read below to know more.
Easy to Compare

Online platforms give access to compare different Star Health plans at the same place. You can pick the right one for you while comparing the premiums.

Buying Insurance within 5 minutes

At an online platform you can choose and buy your policy within 5 minutes, without any hustle and bustle.

24*7 Customer Service

The experts are always at your service. No matter what the time is, you can contact them any time to clear your doubts.

Instant Quote

With online accessibility, you can get quotations with one click. You can collect several quotes and choose the right one for you.
Benefits of Purchasing at an Early Age
Although, there are no specific age criteria for buying health insurance plans. But buying insurance at an early age is highly beneficial. Read below to get to know why buying health insurance at an early age is beneficial.

Your premiums will be less at an early age.
At an early age, a continuous cover with renewals will help you to go out with the waiting period.

No medical test is required if you purchase health insurance at an early age.

You can avail a no-claim bonus for every claim-free year.

You do not need to share your medical bills as the co-payment is not applicable in this case.
How to Renew Health Insurance Policy?
How to Claim?
These are the steps you need to know for filing your claim. Filing a star health insurance claim will become very easy if you choose the best and easiest way. That is why we have jotted down the steps you should follow to file a claim.
Star Health Insurance offers 2 methods of claim settlement- Cashless in house Claim settlement, and Reimbursement claim settlement. Let us discuss each one by one.
Cashless In-House Claim Settlement

Star Health follows one of the best claim settlement processes. In this process, you can directly reach out to the company for your health insurance claim settlement. This is a cashless process, in which the payment is directly made to the network hospital.

Reimbursement Claim Settlement

In this claim settlement process, you can pay the amount after taking the healthcare services, and the insurance company will pay you later when you file for the claim settlement.
Steps to Follow for Claim Settlement
Claim Process
Once you submit the claim intimation, the company will start their work of verification. They might assign a field doctor if required for this process. After completing the verification process, you will get the claim immediately.
Documents required while filing the claim
While filing the claim you need to keep these documents handy. Read below to know more:
Duly filled claim form.
Original bills, receipts, and discharge papers from the medical institutions.
Bills and prescriptions from the chemists.
Receipts and investigation test reports from the pathologists, medical practitioners, and surgeons as per the service taken.
Nature of operation performed and surgeon's bill and receipts.
Self-declaration/MLC/FIR in case of accident.
Payment details, and the mode of payment you have opted in case of reimbursement.
Star Health Top-Up Plans
One of the very specific features of Star Health Insurance company is known as Top-up plans. Currently, the company is offering two variants with two plan options for each:
Star Super Surplus Insurance Policy (Individual)- Gold Plan & Silver Plan
Star Super Surplus Insurance Policy((Floater)-Gold Plan & Silver Plan
These plans have their own benefits and features, which you can avail of by paying regular premiums. You can calculate your premiums at Star Health Premium Calculator or you can contact Policyx experts to know more.
Star Health Insurance Network Hospital List
Star Health Insurance Network Hospitals are present in 31 states nationwide. With a wide network of hospitals, Star Health Insurance ensures that you are medically secured, irrespective of the city you reside in.
Choose Policyx for all your Star Health Insurance Related queries. We are:

Choose Star Health Insurance Plan for
Star Health Insurance: FAQs
1. How many types of health insurance plans are offered by Star Health?
There are 7 types of health insurance plans offered by Star Health Insurance Company. These types are:
Individual Health Insurance
Family Floater Health Insurance
Senior Citizens Health Insurance
Critical Illness Insurance
Health Insurance for pre-existing diseases
Top-Up Health Insurance
Corona Specific Health Insurance
2. How to know whether my health insurance covers COVID-19?
If your policy is from Star Health insurance then COVID-19 will be covered, but to know more, you need to check with your insurance provider or you can read the policy documents.
3. Do the health insurance policies cover Autism?
Yes, Star Special Care's health insurance policy covers Autism as well.
4. Is there any specific plan for critical illness?
Yes, Star Criticare Plus Insurance Policy covers 11 critical illnesses.
5. How to pay the premiums of Star Health Insurance Plans online?
Firstly, you need to go to the website and choose the health insurance policy. Then fill in all the details including insurance holder details. Now with the help of Star Health Premium calculator, you can check the amount that needs to be paid. Click on the amount and pay premiums. You can use your credit card, debit card, net banking, and other online modes to pay the premiums.
6. What are the diseases covered in Star Health Insurance cover?
Most of the insurance by Star Health covers diseases like diabetes, cancer, cataracts, autism, kidney diseases, heart diseases, and brain tumors. There are many other diseases that are covered in the insurance policies but that depends on policy to policy.
7. Is there any health insurance plan for women?
Yes, the Star Women Care Plan is specifically curated for women by Star Health Insurance Company.
8. Which documents are required for a cashless claim for Star Health Insurance company?
You need documents like a duly filled and signed claim form, a discharge report from the hospital or doctor, check-up reports like blood reports, x-rays, or any other scan report, consultation papers of the doctor, chemist's invoice, police FIR report in case of accidental hospitalization, and other miscellaneous documents.
9. Why should I choose Star Health Insurance Plans?
Star Health Insurance Plans offers robust and complete healthcare coverage. They understand the importance of a healthy lifestyle and encourage you to live healthier while adding benefits and wellness programs. Also, Star Health Insurance Plan covers individuals against critical illness. All the plans offer high-sum insured options, daycare coverage, AYUSH treatments, and Maternity and newborn cover amongst many other advantages.
10. Can I cover my family with Star Health Insurance Plans?
Yes, Star Health Insurance Family Floater plans offer you to cover you and your family under a single health insurance plan.
Explore Star Health Insurance
Other Health Insurance Companies
Compare Star Health Insurance mediclaim policies with other top insurers in India.
Health Insurance Articles
Star Health Insurance Reviews
Read what our customers have to say about Star health insurance company and Star health mediclaim policy.

I m a loyal customer of Star Health Insurance through Policyx.com. Their service is consistently excellent.

The peace of mind that comes with Star Health Insurance is priceless. Policyx.com helped me make the right choice.

I ve had a few claims with Star Health Insurance, and the process was smooth thanks to Policyx.com s guidance.

Policyx.com s team patiently explained the terms and conditions of Star Health Insurance, ensuring I was well-informed.

I was pleasantly surprised by the affordable premiums for Star Health Insurance through Policyx.com. Great value for money!

Star Health Insurance has been a lifesaver for my family, and Policyx.com made the enrollment process a breeze.

I had a great experience purchasing Star Health Insurance through Policyx.com. It was quick and hassle-free.

Policyx.com s comparison tool is a game-changer. I found the perfect Star Health Insurance policy that fits my needs.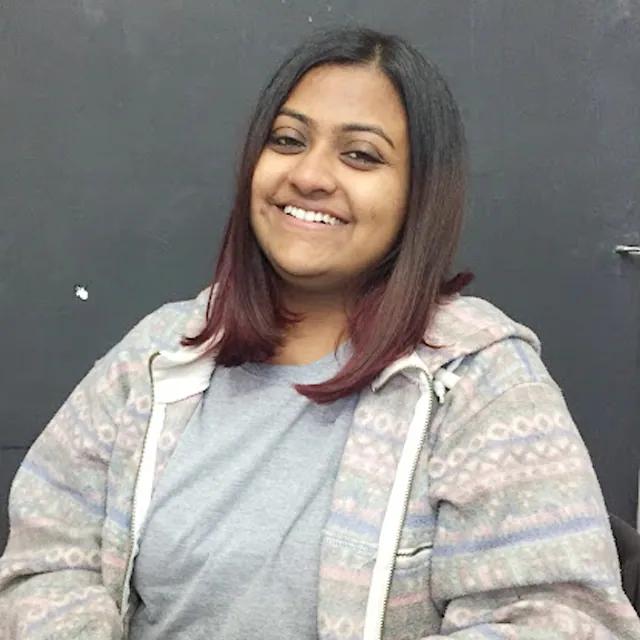 An explorer and a curious person, Simran has worked in the field of insurance for more than 3 years. Traveling and writing is her only passion and hobby. Her main agenda is to transform insurance information into a piece that is easy to understand and solves the reader's query seamlessly.