Key Features
Insurance options in India today are vast. It is important to choose plans only after carefully researching the insurers, their plans' features, and respective benefits. Identifying the right plan and right insurer is key towards ensuring that your family's needs are met even when you are not around. There are several important factors that one must consider prior to investing and these are - companies' annual premium, their claim settlement ratio, solvency ratio, and market share.
At PolicyX.Com, we have attempted to evaluate 24 life insurers based on the above-mentioned factors. Given its consistent performance, PNB MetLife has ranked remarkably well among other private insurers in the life insurance domain.
In the table below, we have highlighted important numbers about the company's performance in FY 2019-20.
| | |
| --- | --- |
| Annual premium (2019-20) | Rs. 1,778.64 Crores |
| Claim settlement ratio (2019-20) | 97.18 |
| Solvency ratio | 1.93 |
| No. of Branches | 11,588 |
In the following section, we provide you with a detailed explanation of these features.
1

Annual Premium Income

In FY 2019-20, the company recorded a gross premium underwritten of Rs. 5,507 Crores, a noteworthy 15% increase from that reported last year. In the graph below, we have presented the number of new business premiums generated by PNB MetLife Insurance over the past four fiscal years.

Yearly Trend in Annual Premium of PNB MetLife Insurance (Rs. in Crore)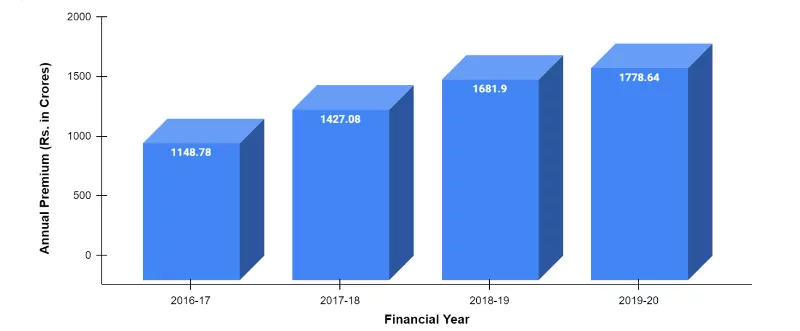 *Data has been sourced from IRDAI Annual Reports
2

Claim Settlement Ratio

The claim settlement ratio (CSR) is an extremely important measure of an insurer's reliability. Potential buyers should always be sure to choose an insurance company with a high claim settlement ratio. This number ultimately dictates whether or not your family receives the assured monetary benefits in the event of your death.

The latest IRDAI report indicates the claim settlement ratio of PNB MetLife Insurance to be 97.18 in FY 2019-20. It is a promising number if you are looking to buy an insurance policy from this company.

PNB MetLife Insurance has always considered its customers first. Its commitment to innovate digitally to enhance the customer experience has been recognised and widely appreciated. In an impressive development, the company announced that they will approve claims in as short as 3 hours. It has also made the entire claim process hassle-free to ensure that the bereaved do not have to struggle to get their dues.

For more information on the company's CSR, we have presented its yearly CSR trend from FY 2016-17 to FY 2019-20 in the graph below.

Yearly Trend in Claim Settlement Ratio of PNB MetLife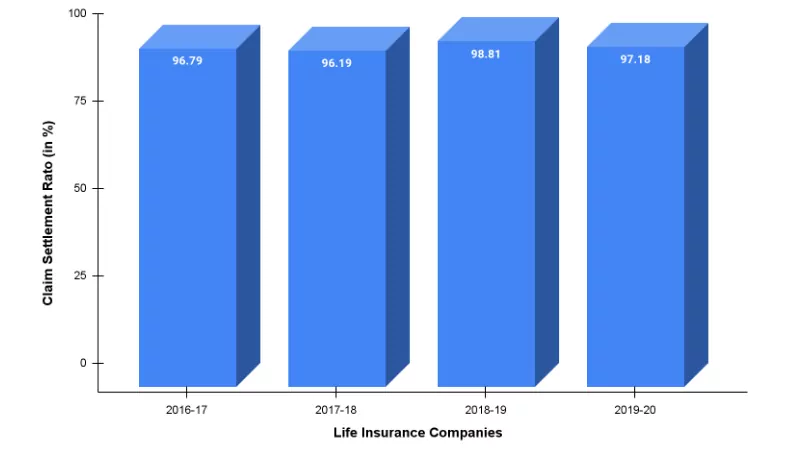 *Data has been sourced from IRDAI Annual Reports
Let us now compare the CSR ratio of PNB MetLife with other life insurers. Refer to the graph below:
Comparison of Claim Settlement Ratios of Top 6 Life Insurance Companies (2019-20)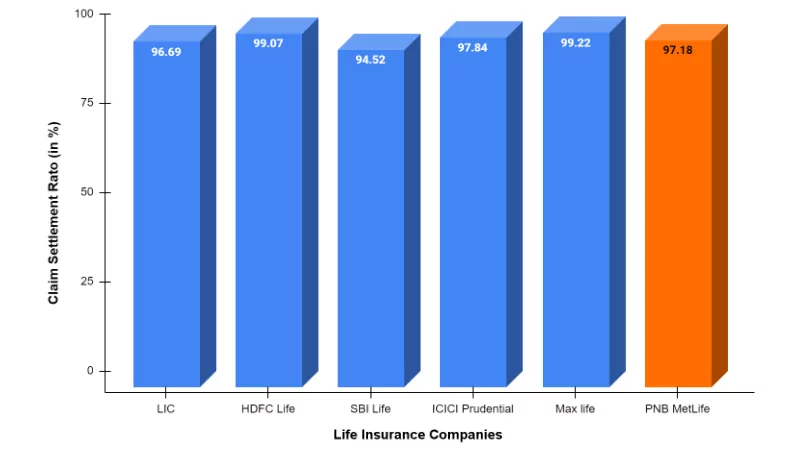 *Data has been sourced from IRDAI Annual Reports
3

Solvency Ratio

The solvency ratio is an important parameter that essentially defines if a company can be financially trusted. It is an indicator of the company's ability to meet long-term debt obligations and other capital commitments. IRDAI has mandated that every life insurer in India must maintain a solvency ratio of at least 1.5.

Notably, the solvency ratio of PNB MetLife for the last four fiscal years has been well above the mandate. In FY 2019-20, the company announced a solvency ratio of 1.93.

In the table below, we have compared the solvency ratio of PNB MetLife against the top life insurers in India, as reported by them in FY 2019-20.

Comparison of Solvency Ratios of Top 5 Life Insurance Companies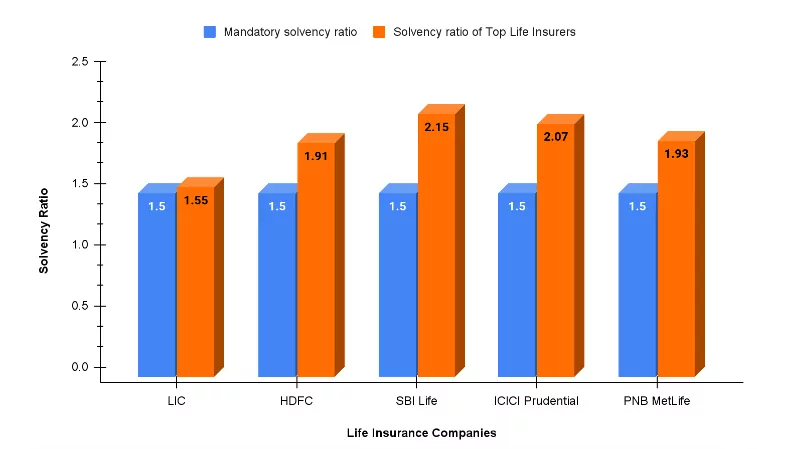 *Data has been sourced from IRDAI Annual Reports
4

Operating Network

The company's distribution network is huge. Its bancassurance partnerships with Punjab National Bank (PNB), Jammu and Kashmir Bank Limited (JKBL), and Karnataka Bank Limited (KBL) has facilitated its reach to over 200 million customers. In order to further accelerate the distribution of its life insurance products, PNB MetLife has forged strategic agreements with American Express Banking Corporation, Shinhan Bank, and ESAF Small Finance Bank. Furthermore, the company manages a robust network of direct sales and agency sales channels and broker tie-ups across 18,000 locations in India.

It is worth mentioning that the company's AI-powered customer service app, named KhUshi, has the ability to understand a customer's intent and subsequently provide tailored responses.
Claim Process
The claim process at PNB MetLife is relatively easy, consisting of just 3 steps.

Apply For the Claim:
File a claim on their website or on their KhUshi App. Alternatively, you could intimate via email at claimshelpdesk@pnbmetlife.com, or send a claim request via post.
Submit Documents:
In case of death claims, nominees are required to submit important documents (as highlighted in the next section) in the correct format as stated by the company to ensure a smooth process.
Claim Payout:
Once the documents are received, the claims will be processed within 30 days if further investigation is not required. In cases that require further investigation, claims will be processed within 90 days from the date of receipt of documents.
Note: Depending upon the riders that were bought with the plan, you might be required to submit some additional documents. Please visit their official website for more details or check out the FAQ section at the end of this page.
Documents Required to File a Claim
Submit Original/attested copy of death certificate
Claimant's statement
Doctor's certificate
Nominee's photo ID and address proof
Cancelled cheque/passbook of bank account
Authorization letter from the claimant (if claim intimation involves a third party).