About Aditya Birla Sun Life Insurance
Aditya Birla Sun Life Insurance Company or ABSLI, formerly known as Birla Sun Life Insurance Co. Ltd. started its operations on January 17th, 2001 in India. The company is a joint venture between Aditya Birla Group, a global enterprise and Sun Life Financial, one of Canada's top financial service organizations. It offers a range of products including wealth protection plans, health plans, retirement and pension solutions, children plans, unit-linked insurance plans (ULIPs), and traditional term plans.
Aditya Birla Sun Life Insurance has a distribution network in over 500 cities with 560 branches and more than 140 partnerships with corporate agents, brokers, and banks. Moreover, Aditya Birla Life Insurance has a revenue of Rs. 7,511 Crore and a claim settlement ratio of 97.54%, and managed to touch a substantial customer base of over 17 lakhs.
Aditya Birla Sun Life Awards and Achievements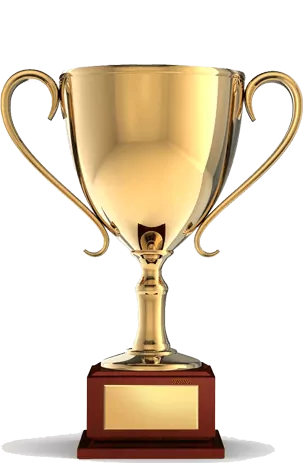 Most Effective Recruitment and Retention Strategy Award at the Employee Engagement Leadership Summit 2019
Domestic Life Insurer of the Year at the Insurance Asia Awards
Customer Value Leadership - Service Sector at the Project Evaluation and Recognition Program (PERP)
2nd Runner-Up in the Six Sigma Project - DM Persistency at the QIMPRO Convention 2019
Best Fraud Intelligence Company of the Year at the Insurance India Summit and Awards 2018
Best Customer Service Initiative at the Kamikaze Customer Experience and Loyalty Awards
Best Practice Winner in the Service Excellence category at the IMC Ramkrishna Bajaj National Quality Awards
Aditya Birla Sun Life Insurance Key Features
To have your life insured is a crucial decision, especially if you have dependents. Knowing that your family and their financial needs are taken care of in your absence is one less thing to worry about.
However, before investing in any life insurance policy, your foremost priority should be to research the company, its performance in the previous years, and its reliability. Key parameters that you should consider noting are a company's annual premium income, its claim settlement ratio, solvency ratio and its network and reach.
In the next sections, we will discuss how Aditya Birla Sun Life Insurance Company has performed in recent years.
Highlights Of Aditya Birla Sun Life Insurance
| | |
| --- | --- |
| Annual Premium Income | Rs.3,657 Crores |
| Assets under Management | Rs.5,26,151 million |
| Claim Settlement Ratio | 97.54% |
| Solvency Ratio | 1.78 |
| No. of Branches | 397 |
Why Should You Buy From PolicyX.com?
Get Instant Unbiased Quotes
Proactive Customer Service
Get Your Policy Within 5 Minutes
Let's quickly discuss the above-mentioned parameters.
Aditya Birla Sun Life Insurance Annual Premium Income

The company generated the revenue worth Rs. 7,511 Crores in FY 2019-20. Currently, the gross annual premium income of the insurer sits at an enormous Rs. 97,752 million. Further, in the figure below, we have tried to depict the annual premium income of the company in the last four fiscal years.

Yearly Trend in Annual Premium of Aditya Birla Sun Life Insurance Company (Rs. in Crore)

**Data from IRDAI Annual Reports

Aditya Birla Sun Life Insurance Claim Settlement Ratio

Claim settlement ratio (CSR) is touted as the singular most important factor that defines the reliability of a life insurer. Anybody interested in purchasing a life insurance policy should be sure to factor in a company's CSR in their decision-making process.

Aditya Birla Sun Life Insurance has a CSR of 97.54%. As per the records, the company took an average of just 2.4 days to settle claims upon receiving all the requisites.

To give you an idea of how the company has performed in settling the claims throughout the years, we present to you its claim settlement ratios over the last 4 financial years.

Yearly Trend in Claim Settlement Ratio of Aditya Birla Sun Life Insurance

**Data from IRDAI Annual Reports

Aditya Birla Sun Life Insurance Solvency Ratio

An important metric that indicates a life insurer's financial health is the solvency ratio. It essentially tells you it has the ability to meet long-term liabilities with its current cash flow. If you wish to ascertain a company's financial trustworthiness, you should know that IRDAI dictates every life insurance company to maintain a solvency ratio of 1.5 or up.

At present, the company has a solvency ratio of 1.90

Take a look at the below graph to get an insight of the solvency ratio of Aditya Birla form 2016-2020.

Aditya Birla Sun Life Insurance Company Distribution Network

ABSLI has a robust network and a presence in PAN India. Its nationwide distribution network across 397 branches ensures that the services offered by the company reach a huge audience. Moreover, since its inception, it has established 8 bancassurance partnerships and 6 extensive distribution channels. As of today, over 80,000 direct selling agents, in addition to other corporate agents and brokers are actively promoting and assisting customers through their products and services.
Product Range of Aditya Birla Sun Life Insurance Company
Aditya Birla Sun Life Insurance has a wide-ranging portfolio of life insurance products and its offerings have been designed to cater to unique customer needs. These plans, in addition to offering life cover, also guarantee opportunities to grow savings to serve as a fallback option in case of future financial exigencies. Further, additional riders are offered with these plans that can be used to significantly improve coverage.
Product Category
Names of Plans
Protection
ABSLI Saral Jeevan Bima
ABSLI DigiShield Plan
ABSLI Life Shield Plan
Children's Future
ABSLI Vision Star Plan
Retirement
ABSLI Immediate Annuity Plan
ABSLI Empower Pension Plan
ABSLI Empower Pension SP Plan
Wealth with Protection
ABSLI Wealth Max Plan
ABSLI Wealth Secure Plan
ABSLI Wealth Assure Plus
ABSLI Fortune Elite Plan
ABSLI Wealth Aspire Plan
Savings with Protection
ABSLI Vision MoneyBack Plus Plan
ABSLI Vision LifeIncome Plan
ABSLI Savings Plan
ABSLI Vision LifeSecure Plan
ABSLI Income Assured Plan
ABSLI Vision Endowment Plus Plan
ABSLI Guaranteed Milestone Plan
ABSLI SecurePlus Plan
ABSLI POS - Jeevan Bachat Plan
ABSLI Monthly Income Plan
Micro Insurance
ABSLI Group Bima Yojana
Aditya Birla Sun Life Insurance Claims Process
The company provides a decision on the claims filed within 30 days from the date of receipt of all the required forms and documents. However, for cases that involve further investigation, the decision might extend up to 120 days. The claims process at Aditya Birla Sun Life Insurance Company features 3 steps:
Claim Intimation

Visit the official website of Aditya Birla Sun Life Insurance Company. Go to the 'Where Do I' section. Click on 'Manage My Claim'. Click on 'Claim Intimation'. Fill in the details. Click 'Next'.

Note: Do not intimate any Rural/Health/Group/Hospital Care/Surgical Care Rider Claims through the website.

Claim Assessment

The claims department will review and examine the claim form and submitted documents.

Claim Decision

On successful verification, the claim will be accepted. The payment will be made to the nominee/claimant's bank account.

* If the claim is rejected, the same will be communicated to the nominee with reasons.

You can also apply for the claim by visiting the claims department/nearest branch office, or mail them at claims.lifeinsurance@adityabirlacapital.com or call on the toll-free number at 1800-270-7000.

Documents Required for Claim Process

Recent passport-sized photograph.
Proof of identity such as passport, driving licence, Pan card, Aadhaar card, voter's identity card.
Bank statement
A cancelled cheque for bank account details of the nominee/claimant
Aditya Birla Sun Life Insurance Company: Contact Details
Registered Office: Aditya Birla Sun Life Insurance Company Limited, One Indiabulls Centre Tower 1, 16th Floor, Jupiter Mill Compound, 841, Senapati Bapat Marg, Elphinstone Road, Mumbai - 400013.
Customer Support Phone: 1800 270 7000 (Toll-free; within India); +91 22 66917777 (Outside India; call charges may apply)
**Between 9 am to 9 pm, All 7 Days
E-mail: care.lifeinsurance@adityabirlacapital.com
To report any escalations:complaints@BirlaSunindia.com
WhatsApp:
Step 1. Register by giving a missed call on 7676690033 or SMS 'OPTIN' on 567679 from your registered mobile number.
Step 2. Save the number 8828800040 as ABSLI contact and say 'Hi' to us on WhatsApp.
You can also connect with "Aditya Birla Capital Life Insurance Virtual Assistant" on their official website.
Also, a locator is available on Aditya Birla's official website to get the nearest branch for a medical facility or alternate premium payment centre.