Health Top Up Plan
Top up health plans are regarded as add-on cover or additional protection cover to your existing health cover which may at times become insufficient against increasing the cost of medical services. Top up plans are offered by several insurers and you can even buy from your existing health insurance provider. There is no age limit, a person between 18 years to 80 years can buy this policy. Also, deductibles play a major role in deciding the premium of the top up plan.
When Do You Need a Top Up Plan?
You own a health plan that provides insurance against serious health conditions and hospitalization. But what about other facilities and emergency expenses that increase the costs up to a level that may exhaust the coverage along with whole life savings. At times, a single health insurance policy is not sufficient to provide full cover along with services, especially in a family floater plan. In such cases, it becomes important to increase the cover amount or take another policy.
For these situations, insurers are offering health top up plans to their customers to enhance the cover and increase the sum assured as well. Top Up health plan will provide financial assistance in difficult hours and simultaneously ensuring customer satisfaction.
Below-mentioned is some of the key points to showcase the importance of top up plans: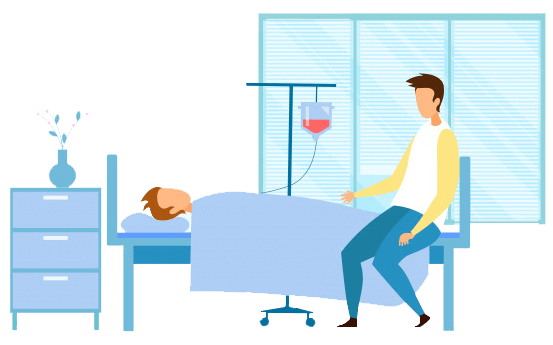 Cost-Effective: It saves your money by curtailing the total cost of the policy.
Riding Medical Cost: Saves you from rising medical cost in India
Claim Payment: Gives you reimbursement of money if you pay for any listed medical facility
Sum Insured Options: Wide range of sum insured options with reasonable premiums to fulfill coverage needs.
Pre-medical Checkup: No pre-acceptance medical tests for the person above the age of 55 years.
One Sum Insured: All the family members included will get coverage under the same sum insured paying a single premium.
What Does Health Top Up Plan Cover?
Health Top up plans are a much better option when you want to reduce your premium and want to attain heavy benefits from your health insurance policy. To become eligible for the Top up health plan, you need not appear for any medical screening if you are below 55 years. However, in base health policy, the maximum limit is 45 years.
Reload of Sum Insured
Your sum insured will automatically get restored by super top up plans, if you face complete or partial utilization through continuous claims raised by the policyholder for a minor or major claim.
Family Members' Cover
You can include your family members between the ages of 3 months to 65 years who are dependent on you for expenses like your dependent parents, children (91 days to 25 years), spouse.
Room Rent Expenses
Offers your room rent expenses that may be required for better facilities. With a top up plan, you do not have to worry about the room rent and you can afford the bed and facilities as per your choice.
Pre & Post-hospitalizations
Top up plans cover pre and post hospitalization as well for up to 30 days and 60 days of hospitalization respectively. Several days may vary from insurer to insurer.
In-patient Treatment Facility
Getting hospitalized is daunting at times, but a top up plan can make it easy and comfortable if you wish to get the treatment at home. In-patient treatment with complete coverage and no limits for the diseases covered is provided by the top ups.
Organ Donor Costs
It provides coverage to the expenses caused due to organ donation, not all health insurance offer this facility but a top up is a boon in those cases.
Buying the Best Health Insurance Plan Online
Purchasing online is like a new trend as it helps in saving your precious time and hard-earned money as well. It is the same in a health insurance policy, with a wide range of health insurance policies; it becomes necessary to compare health insurance first to get a complete idea. People are also using a health insurance calculator for taking better decisions. A health insurance calculator helps them in understanding their needs. Nowadays you can buy health insurance online and can renew it as well. It can save you time and money as well.
Buying Process
It is advisable to buy Health top up plan online as it is a simple process and can save your time and money as well. If you go online then you will get:
Step 1: Visit the 'Free Quotes' section present at the top of this page.
Step 2:Fill in the details like name, cover for the number of members you want to get insured, coverage amounts, deductibles and click on 'Continue'.
Step 3: A page will open asking for details like the date of birth, phone number, email ID, city. Fill in the details and click on 'Proceed'.
Step 4: Plans fitting your preferences and sum assured will appear. Click on "Buy This Plan".
Step 5: Cross verify details like the sum assured, premium, number of members and click on "Proceed to Buy". Or, if you want to suggest the plan to someone click on "Send Proposal Link".
Step 6: The insurance company page will open. Fill in the proposer's details and nominee details. Click on 'NEXT'
Step 7: Fill in 'Insured Details' and click on 'Next'
Step 8: Fill in all "Medical History" and click on 'Next'
Step 9: After going through "Proposal Summary" click on "Proceed To Pay".
Step 10: The payment window will appear. Do the payment through debit card, credit card or any other payment mode mentioned in there, as per your convenience.
Best Top Up Health Insurance Plans in 2020
While finding the best is a tedious task as you don't have proper knowledge of which company will promise depicted benefits. Some companies may offer quality benefits but a lesser claim settlement ratio. While some companies have good claim services but benefit offered are not worthwhile. So, let's simplify the process and present the best insurers in your plate.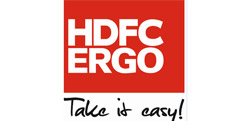 My health Medisure Super Top up
Features
Full claims payment by Insurer
Pre-existing Covered after 3 years
Health Checkups - Not covered
Deductible Converting to Zero - Not Available
Max. Coverage Limit
Deductible - 5 Lacs
Net Cover (Range) - 10 Lacs
*Age: M - 30y, F - 28y, Child - 1y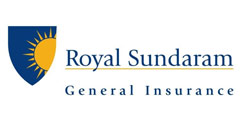 Lifeline Supreme (STU)
Features
Full claims payment by Insurer
Pre-existing conditions Covered
Health Checkups - 2 Starting Year
Deductible Converting to Zero Option available
Max. Coverage Limit
Deductible - 5 Lacs
Net Cover (Range) - 5 Lacs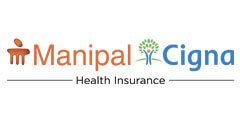 ManipalCigna ProHealth Protect
Features
Full claim paid by Insurer
Pre-existing Covered after 4 years
Health Checkups Every 3rd Policy Year
Deductible Converting to Zero Option available
Max. Coverage Limit
Deductible - 5 Lacs
Net Cover (Range) - 5.5 Lacs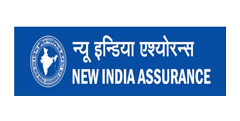 New India Top Up Mediclaim
Features
Share Claim Payments by Insurer
Pre-existing Covered after 4 years
Health Checkups Not covered
Deductible Converting to Zero Not Available
Max. Coverage Limit
Deductible - 5 Lacs
Net Cover (Range) - 5 Lacs
Documents Required For Health Top Up Plan
A top up health insurance policy is like an add-on health policy that you can use when the limit of your basic health plan gets exhausted. You can pay the rest of the treatment charges by the top up policy after paying the main charges through your basic policy. It provides coverage on the balance pending from the total treatment cost. If you are buying the health top up plan from the same insurer from which you have bought the normal health insurance policy, then there is no need to provide documents again but if you are buying from a different insurer then you need to have:
Age Proof
Anyone of Birth Certificate, 10th or 12th mark sheet, Driving License, Passport, Voter ID, etc
Identity Proof
Driving License, Passport, Voter ID, PAN Card, Aadhar Card, which proves one's citizenship
Address Proof
Electricity Bill, Telephone Bill, Ration Card, Driving License, Passport, should mention the permanent address.
Some plans require a medical check-up usually for elder people above age 45 to make sure that the insured does not suffer from any chronic illness. Passport Size Photo to have a record of the insured person's identity for future references.
Health-Top Up Plan Premium
It is a fact that a basic health insurance plan will not be able to cover all incidents, thus you need to think about a top up. This is where you will understand the importance of having a top up plan. It not only provides useful coverage but a high one as well.
It is a process of sharing medical expenses in which the amount till deductibles have to be paid by the policyholder. Once the limit is worn out, then the top up plan will be there to assist you in every possible way. It will provide the coverage once the basic limit is worn out.
It is available in different forms it can offer coverage with sum assured starting from Rs. 2 lakhs to Rs. 1 Crore. There are several rules associated with it, you can easily get one of them for yourself. It will offer great protection along with the deductibles which are borne by another insurance policy.
It majorly acts as a supplementary policy that offers the dual benefits of the high sum assured at low prices. It is a great thing for senior citizens as it takes care of each and everything related to health. At a time when the cost of medical expenses is rising day by day, you need complete health security that you can get with a health top up policy. Top up plans will offer higher protection, hence you should go for it. You must search online for effective Royal Sundaram Health Insurance Plans, ICICI Lombard Health pans and plans of other insurers also.
In the Top Up plan, the premium depends upon the deductible. Higher the deductible, lesser will be the premium.
You should renew your policy every year or as per the terms and conditions of the policy opted for.
The premium amount also depends on the age of entering the plan, lesser the age lesser the rate of premiums
It is better to buy a Health top up plan at an early age as it can help you save a big amount
Top up Plans Vs Super Top up Plans
Top up Plans
Super Top up Plans
Definition
Theses are plans that give you extra financial protection from medical expenses in extension to the basic health insurance policy.
These plans are made to provide additional protection in supplementary to the basic plan and pay for multiple claim bills which are not valid in a top up plan.
Claim Amount Restrictions
If the claim amount is more than the basic policy sum insured, then the top up plan will pay the remaining amount. If multiples bills are presented like-

Rs 4 lakhs
Rs 2 lakhs
Rs 1.5 lakhs


The top up plan will only pay the first bill as it is above the threshold limit.
Super Top up will pay the claim amount beyond the threshold limit. Also, if multiple bills come across like-

Rs 4 lakhs
Rs 2 lakhs
Rs 1.5 lakhs


The super top up plan will pay the remaining part of the claim. Also, it will pay the next two bills came across.
Suitability
is is best for people who do not suffer from serious illnesses and have fewer chances of getting hospitalized.
This works well for those people who are more prone to critical illness/accidents and have lots of other financial liabilities to take care of.
Premium
A lesser amount of premium is paid which is affordable.
Premiums are proportionately higher than top up policy.
Table Data updated on 19-11-2020