I remember when my brother and I were given our first pocket money by our mother. The 20 bucks for each of us seemed like a fortune of our very own, to spend on anything at our whim and fancy.
At my 6-7 years of age, I predictably decided to splurge my entire Rs.20 on a Dairy Milk, while my brother spent only half of his money saying he wanted to save the remaining ten. I considered him to be pretty foolish back then. Today, however, he's usually the one I go to for any extra cash since he always seems to have enough saved up and I always seem to be short. Saving – it's often just about the hardest thing for some of us to do. One minute we're receiving our paycheques and the very next it's that time of the month again, the time when we are moody and cranky because we seem to have spent it all on that unbelievable sale or that indispensable laptop.
But don't worry, the year 2016 brings with it a great incentive to save and invest your money in the best possible instrument – the 80C tax deduction limit for the year has increased from Rs. 1 lakh to Rs. 1.5 lakhs! This is the time for you to work out how to use this extra limit to the best of your financial ability and figure out exactly how to maximize your tax savings under Section 80C of the Income Tax Act, 1961. I know what you are probably thinking. With so many delicious options, which one should I sink my teeth into? Well, you can stop worrying, we are here to help.
Important: What is Service Tax And Why You Should Care About It?
Following is a list of some of the best 80C investment options for you in this year 2016, to avail the maximum tax savings benefit out of the scheme: 
Public Provident Fund
With a lock-in period of 15 years, this has a minimum investment requirement of Rs. 500 and a maximum investment possible of Rs. 1.5 lakhs. The current rate of interest offered by the Government on this fund is 8.7%, which is subject to the update of the Government every year. With tax-free returns, monthly investments, loan facilities and withdrawal permit post the sixth year, it is safe to say that this is one of the best and most profitable investment options under this section.
Equity Linked Savings Scheme (ELSS)
This has a lock-in period of a mere three years and is an extremely beneficial scheme. There is the temptation of higher returns to combat the higher risks faced due to it being an equity-linked scheme. For those who are more risk-averse, there is the option of regular returns through dividends. The wealth gain from this type of investment, however, is easily the most rapid.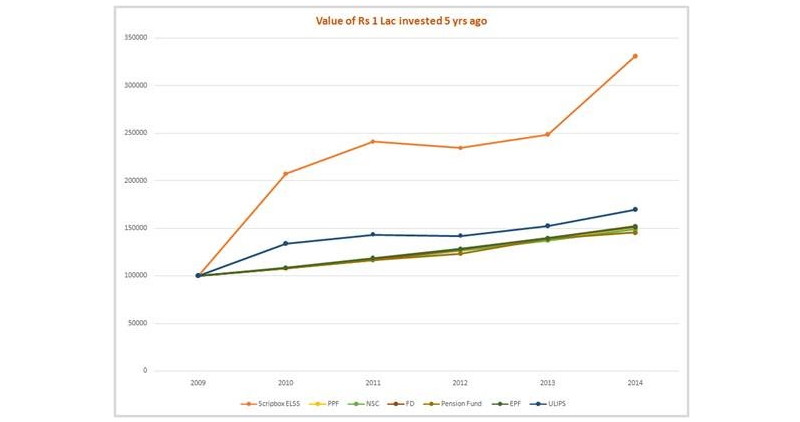 Tax Saving Bank FD Schemes
One of the oldest investment schemes in the book, it has not lost its value with age. It has a lock-in period of five years and an interest rate ranging from 8.5% to 9.75% per annum. Bharat Co-operative Bank, Lakshmi Vilas Bank and Bank of India offer some of the best tax-saving bank FD schemes in the country.
Also Read: Best Ways to Save Tax Legally
Senior Citizen Saving Schemes
A relatively safer investment for senior citizens, the principal amount is guaranteed to be securely backed by the government, with an interest rate of 9.2% per annum. Quarterly interest (taxable) is paid to the senior citizen and the maximum investment limit is Rs. 15 lakhs.
Rajiv Gandhi Equity Saving Scheme (RGESS)
Under this scheme, a maximum amount of Rs. 50000 which can be invested in RGESS Mutual funds and or BSE100 stocks. This scheme provides tax benefits on the amount invested in this scheme, to first-time investors with an income below Rs. 10 lakhs per annum.
While the above five investment funds are the best options for this financial year under Section 80C, there are also quite a few other beneficial investment options for investors under this section. Some of these are Voluntary Provident Funds, New Pension Scheme, National Saving Certificate, Unit Linked Investment Plans, and Insurance Plans. Make the most of the tax benefits you can avail under the deductions under Section 80C of the Income Tax Act and make 2016 your year financially.