Are you a working professional? Want to save tax but the low rate of returns by life insurance policies haunts your decision? It's time to review your plans and go ahead with it. Gone are the days when you had to buy conventional life insurance policies for the sake of claiming tax benefits.
In this fast-paced world, you have a powerful option at your disposal.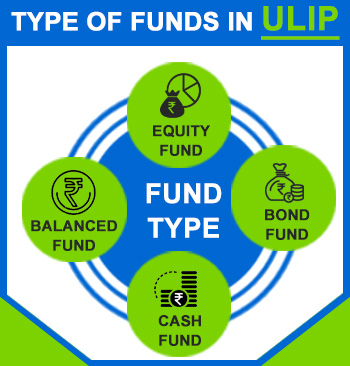 Unit Linked Insurance Plans (ULIPs), let us give you a quick brief about this plan. It gives investors an opportunity for insurance and investment under a single integrated plan. These plans can provide you the dual benefit of insurance coverage and superior returns. The lock-in period for ULIPs is 5 years however you can surrender the policy as you may want. The money will still be paid at the end of 5 years. Since ULIP is not much diversified, the risk remains a bit higher compared to other plans. As a young professional, you can take a bit of risk and develop a mix of conventional and ULIPs.
Section 80C of the Income Tax Act provides for tax benefit on the deduction of up to Rs 1,50,000 from the gross total income of an individual for certain investments and payments. This is quite an amount to be allocated in different types of life insurance plans that are eligible for the tax benefit. Thus, you can consider investing some amount in a traditional insurance policy and the rest of it in ULIP plans. This can support your aspirations of better returns on investment.
In the long run, a Ulip Plan provides more than double the returns generated by a conventional life insurance plan. There are ways through which you can spread your investment risks by investing in ULIPs only.
ULIPs are categorized as per the different types of fund you invest in. It is not required to take the risk of investing inequities. The below table will give you clarity on different types of ULIP funds.
| | | |
| --- | --- | --- |
| Type of fund | Nature | Risk category |
| Equity fund | These types of funds invest your premium inequities. Therefore, the level of risk is high and so does the chances of high returns. | Medium to High |
| Bond fund | As the term suggests, Bond funds invest in government bonds and securities. There is no risk involved but the rate of return is too low. In many cases, the return is even lower than the average rate of inflation. | Low to Medium |
| Cash fund | These funds allocate your premium in the money market and bank deposits. The returns are as same as Bond funds, and there is hardly any risk. | Low |
| Balanced fund | Balanced funds invest in both equities and government securities. There are predefined slabs, which users can select to allocate funds in different instruments. | Medium |
So you saw that within ULIP there are various types of categories one can consider. It is an approachable strategy to spread risk and go for a combination of equity and securities-based ULIPs.
For instance, one can allocate a fund of Rs 1,50,000 in three different types of funds: Equity Fund, Balanced Fund, and Bond funds. This way, one can balance risk and rewards, in turn, get average returns which are much better than traditional debt funds and life insurance policies.
Also, given the on-going economic reforms and stable government in the country, it is an opportune time to invest in the equity markets, which are likely to clock double-digit growth in the near term.