Preventive Health Checkup
Nowadays preventing diseases is an absolute challenge due to unhealthy habits and sedentary routines. That's why doctors are recommending regular preventative health checkups to diagnose the diseases at the earliest.
What is Preventive Health Checkup?
Health can be defined as a state of physical, mental, and social well-being that can be achieved by a balanced diet, adequate sleep, and physical exercise. Even after taking all these steps, you can still catch diseases unexpectedly. Many researches show that regular health checkups can detect potential health issues before they become critical and incurable. Preventive Health checkup is the path to a healthier life.
What are the benefits of preventive health checkup packages?
There are various benefits of purchasing preventive health checkup packages. Some of these benefits are listed below:
Prevents the risk of complications
Provides information about new medical technology & medical information
Early detection of diseases that can be life-threatening
Who requires preventive health checkups?
A person who is at the age of 30 or beyond requires regular health checkups because they are more prone to get affected by life-threatening diseases. Preventive health checkups are necessary for people who are affected by these diseases:
4 Cardiac or Heart Disease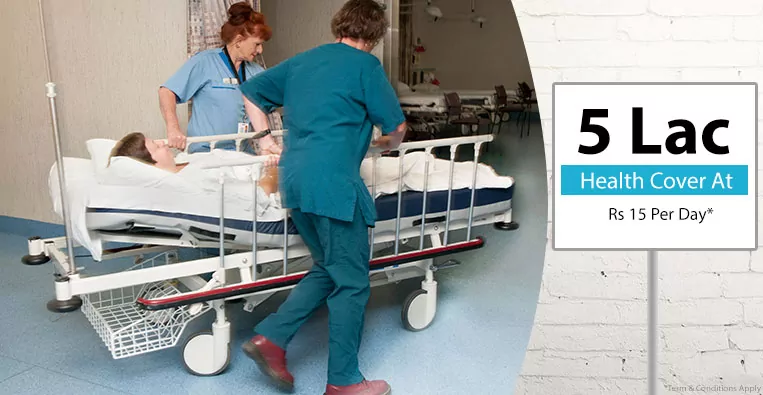 List of Preventive Healthcare Packages
There are various gender-specific, age-specific, and disease-specific packages that you can choose from.
Family Package

In this package, an entire family can take the benefits of full-body check-ups, dietary, dental consultations, and ophthalmic. Some hospitals also provide customized packages for both men and women.

Cardiac Package

This package helps to identify the risk of heart strokes and other cardiovascular accidents and provides corrective consultations.

Diabetes Package

In this package, regular checkups shall be performed related to diabetes to avoid complications.

Cancer Package

This package helps in the detection of cancer at an early stage and assesses future risk.

Pediatric Package

This plan includes a range of Pediatric, Ophthalmic, Dental, and general check-ups for children up to 13 years of age.

Fertility Check-up

Couples having a problem in conceiving can opt for fertility check-ups with expert consultations.

Dental Package

You can take a dental checkup package for your dental problems other than the regular check-up plan.
Lists of tests under Preventive Health check-up
Preventive Health Checkup Packages
Types
Tests
Diabetes Test
Blood sugar fasting, Blood Sugar PP
Liver Test
Liver enzymes, Serum Bilirubin
Blood Profile
Blood grouping, Complete Haemogram & ESR
Kidney Test
Serum Creatinine, Blood Urea, Bun
Lipid Profile
Cholesterol, Triglyceride, HDL, LDL
Thyroid Test
TSH, T3 and T4 Level
Abdominal Test
Abdominal Ultrasound
Cancer
PAP smear
Cardiac
ECG, 2D Echocardiogram, Coronary Angiography, Chest X-ray
Tax Deduction Under Section 80D
You can avail of a tax exemption of INR 5000 under section 80D of the Income Tax Act, 1961 on Preventive Health check-up, enacted by the Govt. of India. You can claim an overall amount of INR 25000 at the expense of preventive health checkups for yourself, your spouse, or your dependent children.
Does your health insurance cover Preventive Health Checkups?
Many health insurance companies cover basic health tests. Before buying a Health Insurance plan, you must read the Terms & Conditions to check the coverage of Preventive Health Care. So, if you are going for any check-up that is not covered under your health policy, then you have to pay for it as it is non-claimable.
Things to remember while going for a Preventive Health checkup
Here is a list of things to consider while going for Preventive Health Checkups:
Most of the tests require an empty stomach of at least 10 hrs.
You need to wear easy and comfortable clothes for better maneuver.
Never wear accessories or metallic objects while going for imaging tests like CT scans, X-Rays, etc.
Inform your doctor if you are on a pacemaker before the checkups.