Joint Term Insurance
If you are a sole earning member of the family, buying a Term Insurance Policy is an excellent way to protect your loved ones in any unfortunate event. If you and your spouse both are working, then the financial security of your family is dependent on both of you. Buying separate Term Insurance Plans can help you in the future, but it will not be a cost-effective option. A Joint Term Plan will be the best insurance plan for your family in this situation.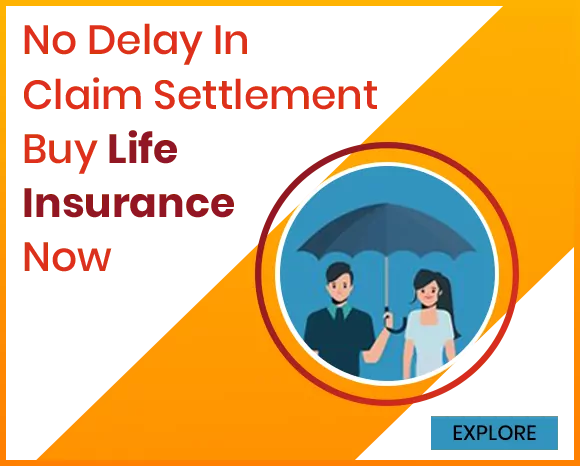 What is a joint term insurance plan?
You and your spouse can get the benefit of joint term insurance under a single policy. There are no maturity benefits under the joint term plan. If both the policyholder does not survive the policy term then the death benefits will be paid by the insurer to the nominee.
Usually, married couples purchase a Joint Term Insurance policy. It also permits parents and their children to have a joint term insurance plan.
Benefits of a joint term insurance plan
There are various benefits of a Joint Term Insurance plan. Given below are some of the many benefits of a Joint insurance plan:
Cost Saving
It is one of the most important benefits of Joint Term Insurance Plans. Buying two Term Insurance plans to cover two individuals can put more financial burden. A Joint Term Insurance Policy can be more cost-saving for any individual because it reduces the amount of premium to be paid each year.
Income Replacement
Some joint term insurance policies offer a specified amount as regular monthly payments along with the sum assured as a death benefit. These monthly benefits are intended to replace the regular income.
Tax Benefits
The customer can claim the premiums of the policy as tax deductions under Section 80C of the income tax act of 1961. Death benefits are tax-free under section 10(10D) of the Income Tax Act.
How joint term insurance plans work
The following points will assist you in getting a better understanding of how this type of insurance works.
The Joint Term Insurance works on a first death basis.
The surviving policyholder receives a lump sum payment in the form of a death benefit if one of the two insured persons dies during the policy term.
If both insured members die at the same time, the sum assured is paid as death benefits to the nominees or legal heirs of the insured.
How is it different from a regular term insurance plan?
Joint Term Insurance Plan is different from Regular Term Insurance Plan in many ways, as explained here.
Death benefit payouts

The death benefit is another significant difference between these two types of term life insurance contracts. In a regular term insurance policy, the sum assured is paid directly to the nominee or legal heir, whereas in a joint term insurance policy, it is paid to the surviving insured policyholder. In case of the death of both policyholders in a joint plan, the nominee or legal heir receives death payments.

Nature of contract

In a regular term insurance plan, you need two different policies to cover two individuals with different terms & conditions. However, in Joint Term Life Insurance, you can get a life cover for both you and your wife or child under a single policy contract with the same terms and conditions.

Number of policyholders

The number of policyholders allowed is the main difference between a joint term insurance plan and a regular term life insurance policy. A joint term policy supports two people and provides two life covers, whereas a standard term life insurance policy only covers one policyholder.
Some Companies that provides Joint Term Insurance Plan
How to buy a Joint Term Insurance Plan
You can buy a Joint Term Insurance Plan through an online and offline medium, both these buying processes are briefly explained below.
Online Mode
Visit the official website of the Company.
Click on Term Insurance from the Product List
Choose a Joint Term Insurance Policy that completes your requirements
Fill out an online proposal form
Upload all the required documents
Submit the insurance policy documents
The company will send you the soft copy of the policy documents in your Email
Offline Mode
To buy a Joint Term Insurance Policy offline, you need to visit the nearest branch of your chosen insurance company along with your spouse and fill out the needed documents. Also, you need to submit the KYC documents to the insurance company.
Conclusion
Now that you know how to apply for a Joint term insurance plan, all you have to do is buy one to protect your family. Now, you can also buy your Joint Term Policy through an online medium with no difficulties and If you want to keep receiving the benefits from your joint term insurance policy, make sure you pay all of your premiums on time.
Last Updated : October, 2021