About ICICI Prudential Life Insurance
ICICI Prudential Life Insurance Company is a joint venture between ICICI Bank Limited and Prudential Corporation Holdings Limited. The company was founded in 2001 and since then it never looks back and been amongst the top players of the insurance sector. The company operates with the philosophy of customer-centricity. It offers long term saving and protection offers for a secured future. The company has developed and implemented several initiatives to offer cost-effective products and services.
Its hassle-free claims process and consistent fund performance are attracting people on a daily basis. It is also the first insurance company in India to be listed on NSE and BSE.
Claim Ratio: The company carries a hassle-free and quick claim settlement. The claim settlement ratio is 98.6%.
Customer Assistance: The company offers 24*7 customer assistance services to provide ease to its customers.
Tax Benefits: Almost all plans offered by ICICI Prudential Life Insurance is good enough to offer tax benefits.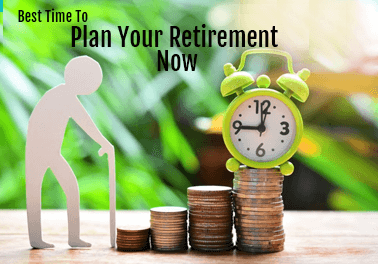 Statistics
| | |
| --- | --- |
| Business Line | Life Insurance |
| Claim Ratio | 98.6% |
| Headquarter | Mumbai |
| Total Earned Premium 2017-18 | Rs.27068.77 crore |
ICICI Prudential Life Pension Plans In India
To deal with different needs of customers and to stand with them at every crucial stage of life, ICICI Prudential Life Insurance has come out with 3 innovative online pension plans. The best thing about is that you can buy its pension products online easily. Below is the list of all ICICI Prudential Life Pension Plans.
1. ICICI Pru Easy Retirement Plan
It is a unit-linked pension plan that offers regular income to the insured to secure their golden years with the potential growth of equity and debt funds. It makes sure that you do not lose your money. Under the ICICI Prudential Easy Retirement, Equity and debt participation provides better returns and secure your invested money during market ups and downs along with a right balance of capital guarantee, equity and participation among others. It is a strong combination of growth and protection which allows you to enjoy the best of both worlds.
Key Benefits of ICICI Pru Easy Retirement Plan
Retirement Corpus: The plan helps you in building the retirement corpus as per your needs.This feature will assist you with the secure retirement days
Secure Capital: The plan is dedicated to keeping your capital protected from market downturns with the help of Assured Benefit*.
Top-Ups: The plan offers the option to increase your investment with the help of Top-ups. YOu can invest any money in the plan with the top up feature.
Boosters: The plan keeps its customers happy by providing pension boosters. It basically enhances the retirement corpus.
Eligibility of ICICI Pru Easy Retirement Plan
| | |
| --- | --- |
| Entry Age | 30- 80 years |
| Policy Term | 10,15,20,25,30 years among others |
| Premium Payment Term | 5, 10 or policy term |
| Min/Max Premium | Rs.48000/No limit |
| Min/Max ag at vesting | 45/80 years |
2. ICICI Pru Pension Plan Immediate Annuity
It is a non-linked life insurance plan that offers guaranteed income to handle your daily expenses or anything else. With this plan, you can also leave a legacy for your children. It comes out with a range of payout options to deal with different needs. This plan assures a regular stream of income throughout your life with options to match your needs. With the same, you will get multiple annuity options as well and flexibility to receive income on a monthly, quarterly, half-yearly and yearly basis.
Key Benefits of ICICI Pru Immediate Annuity
Guaranteed Income: The plan is offering guaranteed Income for life along with different payout options as per your needs. Under the same, you have to pay once and will get the guaranteed income for lifetime.
Safe Investment: With this plan, the annuity is informed to you at the time of purchase and is guaranteed for life. It also offers return of purchase price in case of death.
Discount: The plan offers a discount of 1% on the purchase price at the time of purchase but it is limited to online customers. It comes out with a discount of 0.5% on the Purchase Price for National Pension Scheme (NPS) holders.
Eligibility of ICICI Pru Immediate Annuity
| | |
| --- | --- |
| Entry Age | Minimum- 20 years |
| Free Look Period | 15-30 days |
| Tax Benefits | Available |
| Loan | Not Available |
| QROPS | Available |
3. ICICI Pru Easy Retirement Plan SP
This ICICI pension plan offers the benefit of equity participation with the comfort of a capital guarantee. The plan allows you to invest any amount in the form of Top-ups. It offers regular income as per your needs. Under the same, you have to invest only once to avail pension post retirement. It protects your savings from market downturn through an assured benefit. It also offers tax benefits.
Key Benefits of ICICI Pru Easy Retirement Plan SP
Build Corpus: The plan allows you to build a corpus to secure your future. It will be built as per your needs, so it's a win-win situation.
Secure Savings: The plan is good at securing your savings from the downturn with the help of an assured benefit.
Flexibility to choose annuity option: The plan offers the flexibility to choose annuity options as per your needs and get regular income.
Eligibility of ICICI Pru Easy Retirement Plan SP
| | |
| --- | --- |
| Minimum Premium | 48000 |
| Entry Age | 35 - 80 years |
| Premium Payment Term | Single |
| Min/Max Age at Vesting | 45/90 years |
| Policy Term | 10,15,20,25 and 30 years |
Why ICICI Prudential Pension Plans?
Securing the future without any income may be hard, which is why it is imperative to invest in a great retirement scheme. ICICI Prudential gives schemes that offer healthy returns, safety to the policyholder and much more. However additionally ut also covers the insured's partner. You can choose a plan based on his/her economic requirements, with the option to modify them. Its online platform is great to buy best ICICI Pru pension plan in India.
Advantages Of ICICI Prudential Retirement/Pension Plans
Some of the key benefits of making an investment in ICICI Prudential Pension plans are highlighted beneath:
Lifetime Pension: These plans offer pension to insured for the life that he/she is financially secure.
Top-Ups: You will have the opportunity you'll have the opportunity to invest any cash. These top-ups offer better returns to investors.
A Couple Of Annuity Options: ICICI Pru pension plans include a couple of annuity options. Policyholders can choose the one which fits their necessities.
Tax Benefits: The premium amount a man or woman will pay is eligible for tax benefits under the Income Tax Act. Additionally, the amount acquired at retirement is also eligible for certain tax advantages.
Fund Alternatives: Policyholders can transfer between funds easily, primarily based on their risk and growth forecast.
Surrender: Policyholders can select to surrender the policy after a distinct time period.
Factors To Consider While Buying ICICI Pension Plans
While investing in an ICICI pension plan, it is important to keep the focus on a few things. Blow are such things that you must keep in mind while buying pension plans
Monthly Expenses: After getting retire, when your pension is over and there is no source of regular income then you need a plan to deal with all monthly expenses.
Inflation: You must keep the inflation rate in mind as you grow the expenses also keeps on growing. that's why you must consider this as well.
Life Expectancy: It is important for a pension plan to ensure that the money won't run out for the rest of the years.
Medical Expenses: You may require funds for health checkups and several other unforeseen medical treatments.
Outstanding Loans: If there is any outstanding loan then you must keep the same in mind while choosing any pension plan.
Discount: On choosing the best pension plan online, you can get several discounts as well. So you must check.