National Insurance
National Insurance Company limited is the oldest and most preferred insurance company who is delivering its services from the start of the twentieth century. The National Insurance Company was formed in 1906 and started its operation in Kolkata with the first office. The company initiated the venture as a subsidiary of General Insurance Company where National Insurance Company holds the dominance of 21 foreign companies and 11 Indian company that were fused to form one.
However, in 2002 National Insurance Company detached itself from GIC and formed a legal independent authority. The company followed the niche in offering general insurance policies to the population of India and meet their rising demands.
Highlights of National Insurance Company
Formation and incorporation
5th December, 1906
Nationalized in
1972
Ownership of the company
Government of India
Type of Company
Public Sector
Main Branch/Headquarters
Kolkata, West Bengal, India
Number of insurance products
200+
Type of insurance products

Health insurance
Accident Insurance
Property Insurance
Auto Insurance
Marine Insurance
Rural Insurance (protection from disasters)
Commercial Insurance (against property damage)

Number of offices
1730+
Services Offered in Countries
India and Nepal
CRISIL Rating
'AAA'
Website
nationalinsuranceindia(dot)nic(dot)co(dot)in
**Last Updated on 12-11-2020
Awards Received By National Insurance
The aim of NIC is to provide world-class products and services to their customers. As a second largest general insurance company, it has a skilled manpower of 14902 and offices all over India as well as in Nepal. The market share of India's motor insurance market was maximum in 2015 with National Insurance Company.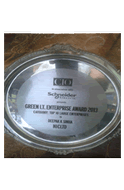 CIO Award by Green LT Enterprise Award 2013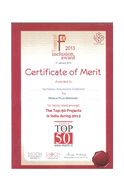 Certificate of Merit by Financial Inclusion Award 2013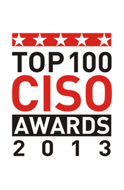 Top 100 CISO Awards 2013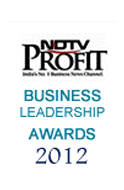 Business Leadership Awards 2012 by NDTV Profit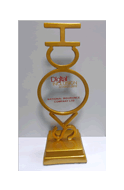 Digital Inclusion Awards 2012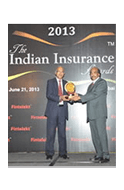 The Indian Insurance Awards 2013
| | |
| --- | --- |
| Financial Year | Growth |
| 1974 | Base premium of 50 crores |
| 2010-2011 | 32.33 % to more than INR 60 billion |
| 2012-2013 | INR 90 billion |
| 2013-2014 | INR 100 billion |
**Last Updated on 12-11-2020
5 Reasons to Trust National Insurance Company Faster Claim Servicing
National Insurance provide ultimate customer experience through 24x7 live chat support for claim process, renewals, grievance redressal, claim status, payments etc. The claim settlement ratio of 104% proves the sensitivity towards policyholders.
Brand Power
National Insurance has emerged as a consolidated strength of foreign institutions and some Indian companies that merged themselves with the company under General Insurance Nationalization Act in 1972. Previously, it was running as subsidiary company of GIC.
Awards And Recognitions
The company acclaimed title of 'Best health insurance company', 'Iconic Brand of the year', 'Best insurer of the Year', by recognized organizations like Economic Times, SKOCH, Times of India, BSFI at multiple events.
Variety Of Insurance Policy
The company offers varying choices to different customers of various needs. National Insurance has 200 insurance products which majorly include policies of health, fire, rural, motor, accident, property, marine, burglary, householders, shopkeepers, etc.
Insurance Products For Different Sectors
The National Insurance company has cultured 200+ insurance plans for a wide number of industries/ sectors like Telecom, Aviation, Banking, Power, Information Technology, Automobile, Agronomy, Oil & Power, Healthcare, etc.
Types of National Insurance Plans
The National Insurance Company offer many types of policies to people with unique demands originating from business/professional/health/personal requirements.
1. National Health Insurance Plans
National Health Insurance Plans holds a prominent position among all the other policies. These health plans are the favorite and most preferred plans in India. In total, six health plans uphold unique benefits. Below are the plans covered under the health insurance plan:
National Mediclaim Plus Policy
A complete plan that covers all your health-related expenses and rewards to provide you the best services easily accessible.
Eligibility Criteria
Minimum Entry Age
18 years
3 months to 25 years for dependent children
Maximum Entry Age
65 years
Family Members Can Be Included
Self, Spouse, Dependent or Adopted child, Dependent Parents
**Last Updated on 12-11-2020
Coverage: Expense majorly covered are room, boarding, nursing expenses, emergency ambulance, maternity expenses, allopathy, ayurveda, homeopathy, pre and post hospitalization, outpatient treatment, cataract surgery, etc.
This health insurance policy is suitable for all kinds of individuals that want higher sum insured at lower rates of premiums along with extended financial protection from uncertain medical events.
Eligibility Criteria
Minimum Entry Age
18 years
3 months to 25 years for dependent children
Maximum Entry Age
65 years
Family Members can be included
Self, spouse, dependent or adopted child, dependent parents
**Last Updated on 12-11-2020
Coverage: The medical cost covered are room rent/ICU charges, medical practitioners, surgeon, anesthetist, consultants, specialist's fees, ambulance during an emergency, organ donor cost for transplantation, pre and post hospitalization, cashless treatment, health check-up, and treatments related to ayurveda.
A policy that caters to the health needs of a family under the same sum insured that is valid for lifetime on regular renewal based on the policy term chosen. The policyholder can select either one/two/three-year policy term according to their budget.
Eligibility Criteria
Minimum Entry Age
18 years
3 months to 25 years for dependent children
Maximum Entry Age
65 years
Family Members can be included
Dependent child, spouse, parents, and parents-in-law
**Last Updated on 12-11-2020
Coverage: The medical costs include room charges, medicines and drugs, diagnostic material, x-ray, dialysis, chemotherapy, radiotherapy, doctor fee, surgeon fee, anesthetist, consultants, specialist's fees, pre and post hospitalization, cashless treatment, infertility treatment cover, anti-rabies vaccination/vaccination charges for new-born and children, daily hospital, cash, etc.
National Parivar Mediclaim Policy
National Parivar Mediclaim Policy is structured to meet the health expenses developed out of various health check-ups, treatment for critical illness or an accident, transportation expenses for immediate admission to hospital, etc.
Eligibility Criteria
Minimum Entry Age
18 years
3 months to 25 years for dependent children
Maximum Entry Age
65 years
Family Members Can Be Included
Self, spouse and two dependent children
**Last Updated on 12-11-2020
Coverage: The medical cost covered are room rent, medicines, and drugs, diagnostic material, x-ray, dialysis, chemotherapy, radiotherapy, medical practitioners fee, surgeon, anesthetist, consultants, specialist's fees, pre and post hospitalization, cashless treatment, and diabetes and hypertension.
Varishtha Mediclaim Policy for Senior Citizen
The policy has been introduced to provide the required financial support in medical expenses that are bound to arise during the old-age, whether major or minor diseases.
Eligibility Criteria
| | |
| --- | --- |
| Minimum Entry Age | 60 years |
| Maximum Entry Age | 80 years |
| Family Members can be included | Dependent child, spouse, parents |
**Last Updated on 12-11-2020
Coverage: The medical cost covered are in-patient hospitalization (room rent, doctor, consultation, pharmaceuticals, etc.), pre and post hospitalization, cashless treatment, cataract, benign prostatic hyperplasia, ambulance, health check-up and optional coverage for 8 critical illness related to heart, brain, etc.
National Overseas Mediclaim Business and Holiday
National Overseas Mediclaim Business and Holiday plan is applicable for those who travel abroad for a business meeting, or holidays or corporate issues, etc. While traveling to the country the insured may accidentally get affected by an illness or an accident where he needs medical assistance to resolve the health issue.
Eligibility Criteria
| | |
| --- | --- |
| Minimum Entry Age | Anyone who is going to abroad for |
| Maximum Entry Age | 70 years |
| Family Members Can Be Included | Students, businessman, corporate individuals, job seekers |
**Last Updated on 12-11-2020
Coverage: The medical cost covered are medical evacuation to any hospital for emergency cases, an emergency treatment for any illness or personal accident or disability of the insured. Apart from medical issues, any loss of checked baggage, passport, or damage to third party property/body will be borne by the company.
National Insurance Overseas Mediclaim Employment and Studies Policy
The domestic students/employees who migrate to a foreign nation for higher studies or for engaging into employment are liable to take health insurance as mandated by the institution which you are going.
Eligibility Criteria
Indian citizen going abroad for business ans studies purpose
Foreign nationals working in India for Indian employers and drawing salary in Indian currency.
Coverage: The medical cost covered are medical evacuation to any hospital in case of emergency, treatment of illness, any medical emergency reunion of the insured.
2. National Motor Insurance Plans
As the Indian government has made motor insurance compulsory for all the driving license holders. Consequently, you can run a vehicle without taking insurance and have to comply with the orders of the government. National Insurance Company offers two kinds of motor insurance:
Protects the insured vehicle against accidental damage, theft, natural disasters, landslides, riots and strike, acts of terrorism and maliciousness, etc. The insurer also ensures the safety of vehicle in case the owner has mistakenly caused injury or death of a third person through his vehicle. Insured will compensate for the damage done to third party vehicle or the owner of the vehicle.
National Two Wheeler Insurance
Not just owner, National Insurance Company also provides unparalleled coverage to two-wheeler owners. The owner will get the same benefits as mentioned under the car insurance policy.
Whether it is a scooter or a motorcycle, the vehicle will be covered against any damage resulting from theft, loot, natural calamities, rockslides, transit, riot, terrorist attack, fire, lightning, etc. This two-wheeler policy also comes with add-on covers such as engine protect, NCB protect, invoice protect, nil depreciation. One can take advantage of these riders by giving additional premium in combination with base premium.
Commercial Vehicle Insurance
If you own a commercial vehicle for carrying goods or passengers, then this works well for you. The vehicles insured under this policy will receive promised coverage from death or bodily injury to a third party person, damage to third party property.
Additionally, it offers coverage against loss to vehicle from fire explosion, burglary, housebreaking or theft, riot and strike, malicious act, terrorist act, earthquake (fire and shock) damage, flood, typhoon, storm, tempest, cyclone and hailstorm, accidents, transit by road, lift, landslide/rockslide.
3. National Rural Insurance Policy
While taking the responsibility of carrying on a rural business, it is crucial to insure the land, stock, equipment bought for the development of the business. This National Insurance policy will safeguard rural people from unexpected events like natural disasters, fire, man-made risks that have negative impacts. The people who are engaged in agriculture, horticulture, sericulture, farming, etc. are generally included in rural insurance.
Inland Fresh Water Fish Insurance
This insurance is exclusively for fish/fingerlings in ponds or breeders in fresh water and protects them from accidents/epidemics, pollution, poisoning, the malicious act of third parties, riot/strike/diseases that may happen in between the policy period.
Poultry Insurance Scheme
The people who are involved in the business of poultry where birds hold great importance and making them insured is prime responsibility. So, this insurance plan will cover all threats like fire, lightning, flood, cyclone/storm/tempest/earthquake, strike, riot, act of terrorism, or contagious diseases that may cause death. National Insurance Company will reimburse any harm done to farm birds.
Kisaan Agriculture Pumpset
The policy will cover centrifugal pump sets either electrical or diesel and submersible pump sets with a capacity of 25 H.P. generally used during agricultural processes.
Pedal Cycle rickshaw policy
The cycle rickshaws that are managed and operated by using men are covered from any various risks, fire, lightning, theft, explosion, burglary, housebreaking. Also, this policy grants you the opportunity to include more than 1 rickshaw and also offer massive discounts on including more than 3 or 4 rickshaws.
Pedal Cycle Insurance
Just like bike insurance, the pedal cycle includes coverage for third-party liabilities like death/injury/damage done by the insured pedal cycle. Also, expenses related to tires, lamps, or accessories will be covered if the loss is caused by fire, burglary, housebreaking, theft.
Hand drawn Vehicle
The vehicles that do not require any fuel comes in the category of hand-drawn vehicles. Vehicles namely carts, tongas or rickshaws operated by hand puller are protected from accidents, fire and allied risks, RSMD burglary, theft, and housebreaking, transit by road or inland waterways.
Insurance for Animal Driven Cart/Tonga
The vehicles which are used by the rural population and that does not require fuel or natural gas to move are covered under this insurance. Vehicles like cart and tonga operated by buffaloes, bulls, bullocks, horses, mules, donkeys and camels are given due coverage against damage arising from sudden fire and allied risks, riot and strike, transit by road, rail, waterways.
Group Personal Accident Insurance
A group policy for rural people that is applicable to municipalities, panchayats, Rickshaw puller 's union, and the maximum number of individuals can be included is 50. The company will pay for the death or disability occurred to any member.
Package Insurance for Tribals
Covers all the huts, tribal stock and tribal people settled in a rural place from fire, risks and other sources of destruction at cheap rates of premium starting from Rs 3 per mile (i.e., people, place, and transportation). This insurance cover will protect from personal accident and cover medical expenses like hospitalization and in-home hospitalization, treatment of tuberculosis, leprosy, cancer.
Sericulture insurance
It will cover the silkworms used in to produce between egg stage to cocoon stage reared by the sericulturist. All kinds of silkworm races are covered such as univoltine/bivoltine/multivoltine/pure or hybrid races of Mulberry Silkworm crops.
Honey Bee Insurance
Any damage or loss done to Bee Hives and/or Colonies resulted from the fire, flood, storm, tempest, cyclone, hurricane, tornado, theft, contagious disease or pesticide poisoning. Colonies of Indian honey bee and Italian honey bee are eligible for coverage.
Saltwork Insurance
In this plan, the coverage is provided for earthwork/mud work, salt stored on platforms from uncertain events like a storm, cyclone, flood and allied risks, unseasonal rainfall (as reflected by the meteorological department).
Failed-Well Insurance
The policy will pay the cost incurred on civil construction less the cost of pumping equipment and its accessories. Cost of dug wells, bore wells (for developing groundwater), transportation of equipment, Labour charges for fixing of casing pipe, yield testing charges, cleaning and dewatering charges, and spot Investigation charges are applicable for coverage and will receive due payment.
Lift Irrigation Insurance
The components/property which are utilized during lift irrigation process are covered such as intake well, delivery chambers, jackwell, pipelines, cables, pump house, water storage tank, switch gears, starters, electric motors of different capacities from 3 h.p. to 200 h.p. The sum insured that insured get will be equal to the replacement cost of the insured property with new equipment.
Farmers Package Insurance
In this policy, the coverage is provided for stock, farms, buildings, content in premises, pump sets, livestock, poultry birds, tractors, pedal cycle, and cycle rickshaw, against fire, burglary, accidents, electric breakdown, and risks. This insurance is valid for artisans, cottage industry, tiny sectors, SSI, and bio-gas plants.
Package Policy For Milk Producers Co-operative Society/Collection Centre
This comprehensive cover will supply protection of the building and its content from theft, fire, and risks. Also, covers machinery breakdown (for milk-o-tester), pedal cycle, animal controlled cart, T.V., etc.
Janta Personal Accident Insurance
This cover applies to policyholders ranging between 10 years to 70 years. Anybody buying this cover will get wholesome coverage for death and permanent disability that merely caused by external and visible means.
Gramin Accident Policy
Analogous to Janta Personal accident, this plan also covers protection against unexpected events like death or permanent disability. The maximum sum insured available is Rs 10,000 at an affordable premium of starting from Rs 5 per person each year.
Aqua-Culture (Prawn/Shrimp) Insurance
This will cover the damage affecting aqua animals like shrimp prawn from, summer kill, pollution (from external source), poisoning, riot and strike, Earthquake, explosion, storm, cyclone, risks, terrorism, or due to any disease.
Horticulture/Plantation/Floriculture Insurance
This is applicable to plants that are involved in the business of rubber, eucalyptus, eucalyptus (nursery) plants, coconut, teakwood, oilpalm poplar, tea plantation, betelvine, citrus, chikoo, banana, strawberry, grape, mango, cardamom, orchid, apple, gooseberry, rose, chrysanthemum, jasmine, gladiolus, mushroom, vegetable plant (input policy), jatropha carcus plantation, safed musli plantation. any damage occurred through fire, lightning, cyclone, tempest, hurricane, flood and inundation, riot, terror attack.
Foetus Insurance
This will ensure the coverage in case Embryo/frozen embryo transferred suffered death due to accident or illness carried by the recipient or the person who is donating the embryo.
Duck Insurance Scheme
This is perfect for the person who owns a farm of ducks where the number of ducks should be more than 50. The cover will function for the ducks who are between 6 months to 2 years, and any death or disease caused to them will also be covered.
Dog Insurance
As dogs are the most trustworthy pet of human and assuring them should be on the priority list mainly for the police department who employs them during the investigation. Dog insurance covers the harm coming from death, disease, natural calamities, wicked acts and poisoning by the third party, due to emergency or mercy killing.
Camel Insurance
Camels belonging to indigenous in nature either male and female are covered from the danger of death/accident/disease. The relevant age of camel for this policy is 3 years to 12 years.
Elephants Insurance
In India, an elephant is employed during religious activities or for commercial purposes. Also, the person owning the elephants is always at the dread of theft, burglary, or death of this animal. So, this plan grants full coverage to elephants between 5 to 60 years.
Pig Insurance
Pigs of any breed whether Indigenous, crossbred, or exotic are eligible for coverage and the age must vary between 4 months to 6 years.
Cattle Insurance
Before engaging in the business of producing dairy products, the owner should insure his milch cows and buffaloes, calves/heifers, stud bulls, bullocks against accident (including fire and natural calamity), diseases, surgical operations, riot, and strike. This policy will cover all and give 100% of the sum insured on happening of any damage or disability to cattle.
Rabbit Insurance
This will cover all the breeds of rabbit with age between 4 months to 4 years from the risks of diseases, death or accidents.
Sheep and Goat Insurance
Sheep and goats used for earning profit also need insurance as they are always at the threat of being influenced by disease and death due to natural calamities or by allied risks. This cover will ensure their protection for the long term and boost the revenue generation process.
Calf/Heifer Rearing Insurance Scheme
The coverage is available for 32 month and any loss occurred due to an accident (including fire and natural calamity), diseases, surgical operations, riot, and strike are covered during the policy term.
Horse/Pony/Donkey/Yak Insurance
The horses/ponies/donkeys/yaks which are employed for the cultivation of farm are covered from accidents and diseases disregard of the breed. However, racehorses are not included, and the age of the animalmust be in between 2 to 8 years. Whereas the maximum age for donkey and horse is 10 years.
4. National Fire Insurance Policy
Once you buy a property and securing it is the prime responsibility for which you have compromised your desires and have worked day night to cluster funds. National Insurance Fire policy is one pathway hush away all tension about your new home safety from destructive elements.
Standard Fire And Special risks Policy (SFSP)
Buying a new home or starting a new business is a dream of many individuals aiming for better living. The insured must protect the same from undesirable calamities and fire, which can revolt at any point of time by taking fire and risks insurance.
Eligibility: Anybody who holds ownership of houses, shops, commercial buildings, manufacturing units, godowns, etc. can take this policy.
Coverage: The loss to any physical property arising earthquake, terrorism, forest fire, own rail/road vehicles are covered. Other expenses including architects, surveyors and consulting engineers fees, removal of debris, loss of rent, extra rent for alternative accommodation spontaneous combustion, temporary removal of stocks clause, deterioration of stocks in cold storage premises due to accidental power failure or change in temperature, molten material spillage are duly considered as a covered expense.
5. National Marine Insurance Policy
This policy is for people who are engaged in the business of marine that includes huge employment of ships, cargo, terminals to carry the activities of transportation of raw materials. The marine business is also prone to uninvited devastation and natural calamities that blows away all the revenues generated throughout the business. There are 6 marine insurance plan offered by National Insurance listed below-
National Marine Insurance Policy
In this policy, multiple despatches/ shipments for export and import can be covered under same sum insured. It is the responsibility of the insured to highlight details of each shipment happening during the policy term and the company is liable to provide coverage according to the cash balance in cash deposit account.
Marine Insurance- Open Policy
This policy is for people who are engaged in the business of marine that includes huge employment of ships, cargo, terminals to carry the activities of transportation of raw materials. The marine business is also prone to uninvited devastation and natural calamities that blows away all the revenues generated throughout the business. There are 6 marine insurance plan offered by National Insurance listed below:
Marine Insurance-Open Cover
In this policy, multiple despatches/shipments for export and import can be covered under the same sum insured. It is the responsibility of the insured to highlight details of each shipment happening during the policy term and the company is liable to provide coverage according to the cash balance in the cash deposit account.
Marine Insurance-Open Policy
The traders who are a regular exporter or importer of various products are best fortis policy. The trader will receive compensation for the shipment/despatches done regularly and the period of coverage is 12 months.
Marine Insurance-Duty Insurance
This policy is issued in association with cargo insurance where the importer of cargo will get compensated for the increased amount of duty charges on cargo during the landing process.
Marine Insurance-Specific Policy
A cover which gives special importance to the specific goods/commodities required for a particular voyage/journey. The details of the cargo and its value, name of ship/conveyance, the port of loading and discharge must be dictated to the company before moving on to a journey. This information will help National Insurance Company in the risks evaluation process.
Marine Insurance-Increased Value Policy
This policy cover becomes beneficial when the market rate for the cargo rises due to fluctuations in the market condition. The importer of the cargo will get compensated for the increased value of cargo up to a specific extent.
Marine Insurance Sales Turnover Policy
The cover will comprise export/import/indigenous/stock transfer/purchase/sales return and is perfect for production units registered under the Companies Act, 1956. This will also protect from war, inland transit, theft, pilferage, additional storage cover before the delivery of cargo to the final destination.
6. National Engineering Insurance Policy
India is at a growing stage where every investor is looking to start projects based on making buildings, cement plant, power plant, or automobile manufacturing unit. These projects require huge finds and protection from unwanted risks (like fire, floods, hurricanes, accidents).
Assets like plants and machinery are always at the risks of devastation especially at time of installation and testing. So, it is worthwhile to take safety measures before the loss actually occurs. In total, 4 Engineering Insurance plans covered by National Insurance Company and each one of them is illustrated below:
Erection All risks Insurance (EAR)
This cover is available for casualties that happened during the process of erection, storage, assembly, construction, testing of the machine. Coverage amount will be paid if the damage has resulted from the fire, lightning, explosion/implosion, aircraft damage, flood, earthquake, landslide, theft, riots, negligence of the staff, lack of skill, collision, dropping, etc.
Contractor's Plant and Machinery Insurance
All the equipment under the Plant and Machinery, namely rollers, dumpers, excavators, earth moving equipment, cranes, drilling machines, etc. that are usually operated at construction sites are covered under the policy.
The functioning of this equipment is exposed to deterioration through various natural calamities, fire, terrorist attack, intentional damage, riot, faulty handling, collapse, etc. This cover will give advance protection to plant and machinery for one year.
Contractor's All risks Insurance (CAR)
The risks that actualize during the construction of residential or commercial buildings, factory sheds, dams, roads, bridges, canals, irrigation projects, etc. are covered. The main forces of risks are natural calamities (some are excluded), fire, theft, burglary, terror attack, negligence, lack of skill, a collision that happen whilst storage, assembly, erection of machinery.
Industrial Risks Insurance
Assets involved in Industrial manufacturing units are exposed to various risks like Fire, flood, Riots, burglary, electrical/mechanical breakdown, and the explosion of boilers. The repair or replacement of damaged industrial assets will demand a rich amount of funds that pinch the pockets of owners. By taking this cover, one can save himself from going bankrupt as the insurer completely bears the replacement cost.
National Machinery Insurance
Plant and machinery are more inclined to get ruined by natural forces or man-made forces that can disrupt the business revenues generating capacity.
Taking Machinery Insurance can save the business from utter destruction by getting coverage against vibration, mal-adjustment/alignment, faulty lubrication, abnormal stress, centrifugal force, explosion/implosion, collision, falling, excessive electrical pressure, failure of insulation, short circuit, entry of foreign material, negligence, etc.
The coverage is valid for machines like turbines, compressors, air conditioners, lathes, presses, pumps, alternators, and generators, switch gears and transformers.
7. National Miscellaneous Insurance
The insurance that stands apart from marine, fire, health insurance and provides coverage for personal accident, household, shopkeeper, business, public or commercial liabilities, etc. All the minor misfortunes in a business which we consider as worthless may have long term effect and insuring from these mishappening should be done beforehand.
Pradhan Mantri Fasal Bima Yojana
A yojana/scheme introduced by the Ministry of Agriculture and Farmers in favor of Indian farmers whose objective is to give financial security against the loss/damage of crops due to hazardous events.
Major Benefits:
Assurance of Income to farmers during the eventualities.
A regular flow of funds for the growth of the agriculture sector for better food security, crop diversification and competitiveness.
Cover farmers who have taken loans for their crops from a financial institution. This cover is also applicable for farmers without loans based on their choice.
Crops like cereals, millet, pulses, oilseeds, Commercial/Annual Horticultural crops are covered.
Personal Accident Insurance
After the policy is purchased, the insured person will get coverage against death, and disablement. Here, a person is considered as disabled if he has lost his eyesight, or both hands/feet, or one hand/foot. The insured will receive 100% of the sum insured taken where the age of insured must be between 5 to 70 years.
Householders Insurance
This plan is purely dedicated to the homeowners, tenants of flats, housing societies, apartments, bungalows, raw homes in rural/semi-urban and urban (including metro cities) vicinities. The coverage will be paid for the damage/loss occurred to building, valuable items (like jewelry), Television/VCR, baggage, pedal cycle, etc. through the fire, special risks, burglary, breakage of domestic appliance, theft, terror attacks.
Shopkeepers Insurance
A shopkeeper having a small shop who always remains insecure and anxious about their property, money, stock (like neon signs, plate glass, baggage) can take this policy. This insurance cover will protect your business from casualties such as fire, special risks, burglary, accidents, etc. This will also cover the loss happened due to infidelity displayed by an employee.
Directors and Officers Ability Insuarance
Activities like misspelling, passing misleading and wrongful information with errors, omissions for the profit of business are common practices employed by officers and employees of a company. However, it may generate revenues but can tarnish the brand value in the long run.
This policy was made in this concern to protect the director and his company from legal claims made by the employees/officers in the name of the company through misleading/misspelling/breach of duty.
Office Package Policy
This National Insurance policy covers the office establishments settled in an area that is prone to various threats like accidents, fire, risks, burglary, intentional harm by competitors. These events can create damage to buildings, walls, fences, canteen, sanitary fittings, furniture/fittings, office machinery, electrical appliances, office documents, clothing and personal effects (excluding jewelry), etc. the owner of the office can remain tension free after purchasing this cover.
Product Liability
The cover is made to cover the liability of the insured against the loss/damage done to the property of the third party or against the death or visible injuries occurred due to defects in the product delivered and manufactured by the insured.
Vyapar Suraksha Policy
This policy focus on covering large traders who are involved in the business of running retail chains, shopping malls, arcades, showrooms, hypermarkets, junctions, etc. The risks such as housebreaking/dacoity/looting, accidental breakage, fire and allied risks, dishonesty of employees, terror attacks, loss of money during transit, etc. is covered.
Public Liability (Industrial/Non-Industrial risks) Policy
Whether it is an industrial business or non-Industrial business, it always impacts the natural surrounding inhabited by people. This policy will cover the liability of these businesses towards the harm (like death or bodily injuries) done to the life of a third party or his property through daily activities carried out in the business.
Public Liability Insurance Policy
The policy works well for the business dealing in the production of hazardous substances that may affect the ambiance of an area. The insurer will cover the damages/harm done to the third party's property or life (death or injury) through the manufacturing of hazardous substance.
The individuals who are manufacturers, transporters, godown/warehouse owners handling the business are obligatory to take the policy as mandated by the ministry.
Professional Negligence Errors and Omission Insurance Policy for Medical Establishments
This policy is available to the medical institutes involved in giving medical services for better health of the public. This policy will assure the compensation to the third party on behalf of the insured medical establishment for errors, omissions, or negligence committed by medical professionals/nurse/technician during the treatment of the third party.
Professional Indemnity for Doctors and Medical Practitioners
If a medical professional/doctor commits any negligence, mistake, omission, at time of operating a client for an ailment/illness/injury, then any damage resulted to client/third party by insured will be covered under this policy. Only, doctors, physicians, specialist/consultants, surgeons are eligible to take the policy.
Fidelity Insurance
An owner or founder is always at the risks of getting cheated/tricked by the infidelity/dishonesty of employees hired for business development. This insurance was exclusively for the employees, cashier, accountants, storekeeper. The owner will get coverage for the forgery and embezzlement of accounts practiced by the employee.
Money Insurance
This insurance will cover loss of money during it is transported to a safe place or any other place. The main forces behind loss of money during transit are robbery, theft, plundering, etc which creates an unfortunate situation for a business to handle.
Money in transit, counter and custody can be covered where the company has to maintain books and keys before purchasing the policy. Another condition insured must comply is to keep the money under the supervision of a security guard while the transit process.
Burglary Insurance
The insurance is valid for a tangible and movable asset like a heavy stock, stock-in-trade, valuables, garments, plant and machinery where a reasonable amount of sum insured is paid to insured for the damage occurred from theft, housebreaking, plundering, etc.
To become eligible for this coverage, the insured must engage premises with CCTV and other security.
Carriers Legal Liability
This insurance cover will reduce the legal liability of the carriers who are supposed to carry the goods and cargo by providing financial support in events destruction or ruins to the cargo/freight/goods. The damages resulted from the fire, burglary, theft, riot, strike, flood or water or damage by other cargo, breakage, leakage, negligence of insured and malicious act of servants will be covered.
Commercial General Liability
It offers the benefit of two policies; namely, public liability and product liability pointed above. This cover applies to manufacturing organizations/industrial premises/godowns/warehouses, non-manufacturing organizations like schools, clubs, restaurants, BPO, hotels.
The company will be covered the wreckage made to third party's property, body, and life, happening because of unprofessional activities of insured during manufacturing operations.
Claim Settlement Process of National Insurance
After the occurrence of a loss/damage/hospitalization, the company must be informed immediately. The policyholder must dictate the claim to the insurance policy issuing office.
If the claim is about a loss/damage, the insured must register an FIR in the nearest Police Station. The loss can occur through any one of the causes like fire, burglary, theft, damage to the third party, accident, etc., i.e. for any reason other than Act of God risks e.g., flood, earthquake, inundation, etc.
Collect relevant claim form from the nearest branch of the National Insurance India.
Give accurate details on while filling up the claim form and then proceed by submitting the same with documental proofs.
Documents can be submitted directly or with the assistance of the authorised agent. The policyholder may require such as police reports, doctors prescriptions, reports of pathological tests, prescriptions, discharge certificates, receipts from the surgeon, consultation notes, FIR, photos of the accident, RC of the bike/car, etc. as the case may be.
The insurer to whom the claim is reported will appoint case manager/loss administrator to assessing the claim and communicate the decision of acceptance.
The claim will be settled within and payment is made to the policyholder as a full and final settlement of the claim.
Please note in some cases provisional payment is also made to the policyholder pending the final processing of the claim, depending on the merits of the case.
NOTE: All the information provided above is an indication for possible steps which can be taken in general and is not for a specific plan.
Online Renewal Process of National Insurance
National Insurance for the convenience of customer has made the renewal process quite easy and smooth. Now customers can simply renew their insurance policies online without involving any cost, efforts, and other hassles.
The customer must first visit the website of the National Insurance, where they will find a renewal option in the menu bar.
Move the mouse pointer towards the icon of renewal and click on the same. A page displaying the form of renewal will appear.
Fill the form with the requested details of the policy as policyholder such as name, policy number, date of birth, email address, etc.
After filling the complete details, submit the required amount of premium by using credit cards/ debit cards/ net banking.
Your policy will be renewed and a payment receipt is generated for further consideration to the customer's email ID.
The policyholders have to download the payment receipt and take a print out of the same in order to make claim in future.
Documents Required for National Health Insurance
Claim form filled with the equisite information.
Bills, payment receipts, medical history of the patient recorded, discharge certificate/summary issued from the treating hospital.
Cash-memo from the hospital/chemist supported by proper prescription.
Diagnosis reports/bill receipts/prescriptions as verified by a medical practitioner.
Surgeon's original certificate stating diagnosis and nature of operation performed along with bills/receipts etc.
Domiciliary expenses (treatment taken at home).
Documents Required for National Motor Insurance
Claim Intimation Form.
Photocopy of registration certificate.
Driving license of the vehicle owner who is driving the car/bike/commercial transport at the time of the accident.
Total expenses of repair.
Copy of permit and fitness certificate in case of commercial vehicle.
First Information Report (FIR) for theft cases.
Final Police Investigation Report.
Reviews of National Insurance Company
What do the customers think of National Insurance Company? Customer reviews are an eye-opener and guiding force for people who are planning to buy the insurance plan. When we talk about National Insurance India, the company has established a true image and excellence in offering general insurance services to its customers.
The claim satisfaction ratio of the company is 104%, which reflects the value for loyal customers and believe in customer satisfaction. National Insurance Company has sold over billions of policies and due to company's faithfulness policyholders come back for policy renewal.