About Honda India
Honda is one of the most popular car companies in India, known for its perfectly engineered designs, fuel-efficiency and low maintenance costs. In India, this Japanese car giant began operations in December 1995. Currently, the company has a variety of options in the Indian market including SUVs such as Honda CR-V, and sedans such as Honda City and Honda Amaze. Honda is soon expected to launch new much-awaited models like in the market which are highly anticipated by car enthusiasts.
Top 4 Honda Car Models
Honda has a plethora of different car models in the Indian Market, amongst which the 4 most popular models include:
1. Honda City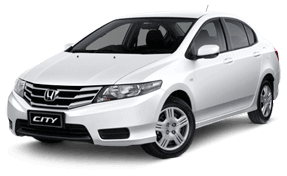 Honda's bestseller City has an unchallenged legacy that has stood the test of time. They have reinvented the model several times and each upgrade brings with it new intuitive technology and exciting design modification. It is the first car by Honda to get an engine upgrade to BS6. It comes with a 1.5 litre, 1497 cc petrol engine and is available in both manual as well as automatic versions. With a max torque of 145Nm@4600rpm and power of 117.6bhp@6600rpm, it is truly capable of taking the world by a storm.
2. Honda Amaze
Another popular sedan by this Japanese giant is the Honda Amaze. Its grand shape, sculpted contours and aggressive front give it a bold appearance. Its spacious cabins have a premium feel and the aesthetically designed dashboard comes with advanced features such as a floating Digipad 2.0 and state-of-the-art entertainment features like Apple CarPlay, Weblink and Android Auto. Its 1.2 Litres i-VTEC petrol engine and the 1.5 Litres i-DTEC Diesel Engine give a solid performance and an amazing fuel efficiency of 18.6 km/litre. Some notable features of the Honda Amaze include Voice Command, Handsfree audio, Paddle shift and cruise control.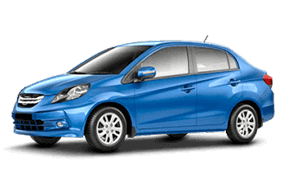 3. Honda Civic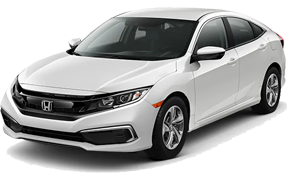 Honda Civic has been ruling the market in the sub-compact car sector for decades. Even after 10 generational changes, it has proved its mettle over and over again. It is the highest-selling Honda Car in the world and the latest generation comes with a sleek and sharp design and a spacious and luxurious cabin. However, at its heart, it has a powerful i-VTEC Petrol / i-DTEC Diesel Engine that gives an excellent performance and exceptional mileage of 16.5 km/litre. Coupled with Honda's signature CVT Direct-Injection Technology, it reduces friction and gives a faultless driving experience.
4. Honda CR-V
Honda CR-V is a SUV available in only one variant in India. The design of the grille is evolutionary with prominent sharp lines and cuts. The new Honda CR-V has become bigger in size and is more spacious with 7 seaters. The intuitive touchscreen of 17.8 cm provides the display and audio functions with high contrast and HD in-plane switching. Its automatic transmission with a mileage of 14.4 kmpl and a i-VTEC petrol engine of 1997 cc makes your ride smoother than ever before. This exclusive model is all about comfort and safety inclusive of features such as lanewatch, 6 SRS airbags and driver attention monitor.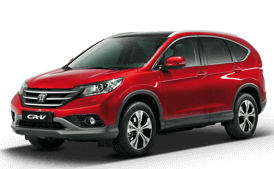 Honda Car Insurance Price
The amount of premium that you have to pay for your Honda Car Insurance depends on a variety of factors, such as:
Insured Declared Value (IDV) of the Car
City of Registration
Model and Manufacturing Year
Type of Coverage
Claim History
Add-on covers
No-Claims Bonus, if any
Fuel Type
Cubic Capacity of the Engine
Profession of the car owner
| | | | | | |
| --- | --- | --- | --- | --- | --- |
| Car Model | Variant | Ex-showroom Prices | IDV* | Zero depreciation (Add on)* | Premium (Basic)* |
| City | Petrol 1.3 DX (1343 cc) | Rs. 9,91,000 | Rs. 4,73,281 | Rs. 2,366 | Rs. 6,329 |
| Amaze | Petrol 1.2 E (1198 cc) | Rs. 6,09,000 | Rs. 4,18,320 | Rs. 2,092 | Rs. 5,555 |
| Civic | PetroL 1.5 L (1493 cc) | Rs. 17,93,000 | Rs. 6,84.,000 | Rs. 3,420 | Rs. 7,712 |
| CR-V | Petrol 2.0 L 2 WD (1997 cc) | Rs. 28,27,000 | Rs. 8,28,000 | Rs. 4,554 | Rs. 13,587 |
*The values are calculated based on the city (Delhi) and the year of registration (2020)
Inclusions & Exclusion of Honda Car Insurance
Inclusions
Third-party liability cover.
Personal accident cover for Driver and Passengers.
Damage due to fire, explosion, lightning or self-ignition.
Damage due to natural disasters such as Flood, Typhoon, Earthquake, Cyclone, Storm, Hailstorm, Rock Slide, and Frost Landslide among others.
Total loss due to theft or burglary.
Exclusions
Day to day wear and tear of the body, such as scratches, weather-related conditions, rusting or other breakages.
Electrical and Mechanical Breakdown.
Damages caused due to driving under the influence of Alcohol.
Damages caused while driving without a valid driving license.
Damage caused due to using Private Car for Commercial Purposes.
Intentional Destruction of the Vehicle.
Discounts
Following discounts are available when you insure your Honda Car:
No-Claim Bonus You can earn a No-Claim Bonus against your Honda Car Insurance for every claim-free year, entitling you to a reduction in your premium rate.
Voluntary Deductibles: Sharing a part of an admissible claim amount with the insurer will entitle you to a discount on the premiums.
Anti-Theft Device: If you install anti-theft devices (approved by ARAI) such as alarms, GPS tracker, etc in your car, you are liable to get up to 2.5% off (maximum Rs.500) on the premium.
Add-Ons
There are a variety of add-ons that you can add to your car insurance to get more benefits. These include:
Zero Depreciation Cover: entitles you to full-claim on plastic, rubber, fibre, and glass parts.
Engine and Gearbox Protection: for car owners residing in areas prone to heavy rainfall to get added protection against expenses incurred due to frequent engine repairs.
Key Replacement Cover to help you in case you lose or break your key and require replacement.
Loss of Use Downtime Protection to cover the cost of commute for the time when the car is in the Garage.