About Mahindra India
Mahindra & Mahindra Limited began its journey back in 1945 with its headquarter settled in Maharashtra, Mumbai. It is a reputed multinational car manufacturing company in the automobile industry. Mahindra & Mahindra Limited is leading India's SUV manufacturing market. Presently, there are 16 Mahindra car models available in the Indian market for sale. Here we are going to discuss Mahindra's top 5 car models and thereafter we will move on to Mahindra Car Insurance.
Top 5 Mahindra Cars in India
1. Mahindra KUV100 NXT
The Mahindra KUV100 NXT model comes with 1 diesel engine and 1 petrol engine. The model is available with a manual transmission feature. The diesel and petrol engine displacement is 1198 cc. The mileage of the Mahindra KUV100 NXT varies between 18.15 to 25.32 kmpl depending on the model variant and type of the fuel used. It is 6 seater along with a Hatchback and the wheelbase is 2385mm. Mahindra KUV100 NXT has 253 litres boot space and 35 litres fuel tank capacity.
2. Mahindra XUV500
The Mahindra XUV500 is a 7 seater model with 1 diesel engine. This SUV car model comes with both manual and automatic transmission features. The diesel engine displacement is 2179 cc. It provides a mileage of 15.1 kmpl. The XUV500 model comes with a length of 4585 mm, the width of 1890 mm and wheelbase of 2700 mm. Other than these features, the car model has driver airbag, passenger airbag, anti-lock braking system, automatic climate control etc.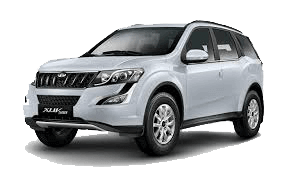 3. Mahindra Scorpio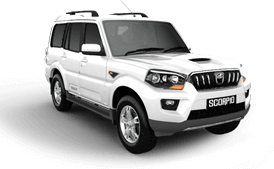 The Mahindra Scorpio comes with 2 diesel engines (2523 cc and 2179 cc). It is a 7 seater SUV car available with only manual transmission feature. The mileage of the model ranges between 15.4 kmpl to 16.36 kmpl depending on the fuel type and model variant. The max power and the max torque is 140bhp@3750rpm and 320Nm@1500-2800rpm respectively. The fuel tank capacity of the model is 60 litres and boot space of 460 litres.
4. Mahindra XUV300
XUV300 is a 5 seater Mahindra SUV car model. The model comes with a 1.2 litres turbocharged petrol engine and 1.5 litres diesel engine. The diesel engine displacement is 1497 cc while the petrol engine displacement is 1197 cc. The model is available with both manual transmission and automatic transmission. Depending on the fuel type and variant of Mahindra XUV300, it provides the mileage ranging between 17.0 kmpl to 20.0 kmpl.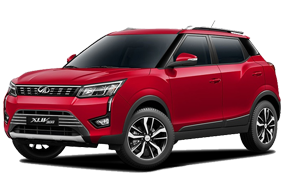 5. Mahindra Bolero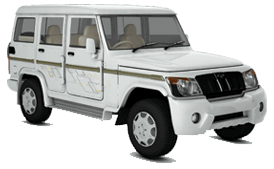 The Mahindra Bolero comes with 1 diesel engine. The diesel engine displacement is 1498 cc. The Bolero car model has a manual transmission feature. The mileage of the Mahindra Bolero model depends on the type of fuel and model variant. Bolero 2020 has a mileage of 16.5 kmpl. It comes with a length of 3995mm, a width of 1745mm and a wheelbase of 2680mm.
Mahindra Car Insurance Price
Cars might be a passion for one person and a necessity to others, but in any of the cases, the essential part is that you need to secure it under the shield of insurance. To secure your car, there are two types of car insurance options available in the market, they are:
Third-Party Liability insurance coverage
Comprehensive insurance coverage
Now, if you want to get car insurance done, you should be aware of the present state of your car. Few essential factors that need to be taken care of are:
Insured Declared Value (IDV)
The current condition of the car
Type of coverage required - Third-party cover or comprehensive cover
Purchase date of the car.
So, for example, here we have the top 5 models of Mahindra Cars. If one plans to buy a car insurance policy from United Insurance Company, the premiums will be as follows based on the IDV and other factors.
| | | | | | |
| --- | --- | --- | --- | --- | --- |
| Car Model | Car Variant | Ex-showroom Price | IDV* | Zero Depreciation* | Premium* |
| Mahindra KUV100 NXT | K2 6 STR Petrol (1198 cc) | Rs.4.88 lakhs | Rs.2,70,560 | Rs.888 | Rs.13,087 |
| Mahindra XUV500 | G AT Petrol (2179 cc) | Rs.16.1 lakhs | Rs. 9,41,184 | Rs.3,238 | Rs.37,256 |
| Rs.37,256 | REV 116 Petrol (1998 c) | Rs.7.52 lakhs | Rs.4,78,820 | Rs.1,047 | Rs.30,894 |
| Mahindra XUV300 | W4 Petrol (1197 cc) | Rs.8.3 lakhs | Rs.6,00,400 | Rs.1,971 | Rs.17,418 |
| Mahindra Bolero | DI AC 7 Seater Diesel(2523 cc) | Rs.8.16 lakhs | Rs.3,60,530 | Rs.1,240 | Rs.29,266 |
*The values are calculated based on the city (Delhi) and year of registration (2020).
Mahindra Car Insurance - Comprehensive Coverage
You can opt for comprehensive coverage under Mahindra Car Insurance. Here are mentioned all the things that are included and excluded under the comprehensive insurance cover.
Inclusions
Any loss/ damage due to natural calamity.
Loss due to burglary.
Damage due to any act of terror, fire or blast.
Third-party liability cover.
The personal accidental cover is inclusive of passengers.
Own/self-damage cover.
Exclusions
Any electrical/mechanical malfunction.
Wear and tear due to overuse.
An illegal activity like driving without a license.
Any accident due to drink & drive.
The car used for illegal activity.
Caught while driving outside the geographical boundaries.
Mahindra Car Insurance - Additional Covers
Mahindra Car Insurance has got additional covers for its policyholders. They are:
No Claim Bonus Shield:- You get No Claim Bonus for every claim-free year.
Zero-Depreciation Cover- Zero depreciation is also termed as Nil Depreciation. You get zero depreciation cover for things like plastic, rubber, glass or fibre parts of the vehicle.
Passenger Cover: Coverage is provided to the passengers travelling in the car in the case of any mishap or accidents. The coverage starts with Rs.10,000 and can be more depending on the insurance company. The cases of disability are also covered under this.
Engine Protection: Any damage to the car engine (parts) can levy heavy bills on to you. The engine protection cover is helpful in such scenarios. It is always helpful for people living in regions receiving heavy rainfall.
Discounts To Cut Down Mahindra Car Insurance Premium
Mahindra Car Insurance has got additional covers for its policyholders. They are:
AAI Membership: You should have a membership of any of the Automobile Associations of India because it gets you an extra discount.
Accident Cover: Additional cover is provided to government employees under accident cover. So, if you are one of them you can avail of this benefit.
NCB: Get 20% to 50% of no claim bonus for claim-free years (applicable to 5 consecutive claim-free years).
Anti-theft Device Installation: The owners of cars fitted with an anti-theft device (ARAI approved) are eligible to get a discount. It is a maximum of 25% on the own-damage premium.