About Toyota India
Toyota is the second largest auto manufacturer in the world. In India, Toyota Kirloskar manufactures and sells Toyota cars. They are hugely popular in India due to their quality and performance. This is the reason Toyota cars have the highest resale value of any cars in the world. But even after quality, it is essential to have Toyota car insurance to protect against damages and losses. Let's look at the most popular Toyota car models.
Top Toyota Cars in India
1. Toyota Etios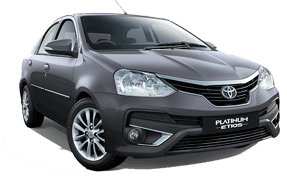 Toyota Etios is a popular sedan. It offers a 4-cylinder 1.4L diesel engine and a 1.5L petrol variant. It comes with a 5-speed manual transmission and is a 5-seater sedan. Etios comes with ABS and dual front airbags as safety features and mileage of 23kmpl for diesel and 16kmpl for the petrol variant. It features an entertainment system controlled by a touchscreen that can also be used for navigation.
2. Toyota Fortuner
Toyota Fortuner is a popular choice for SUV buyers in India. The Toyota Fortuner comes with a 4-cylinder 2755cc diesel engine that gives a power of 177bhp and torque of 450Nm. Fortuner gives a mileage of 12.9 kmpl. Fortuner is a four-wheel-drive that comes with a host of safety features such as driver frontal and side airbag, front passenger frontal and side airbag, rear passenger airbags, driver airbag, curtain airbags, ABS, EBD, etc.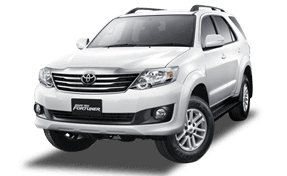 3. Toyota Innova Crysta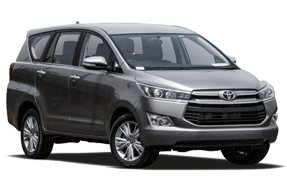 The new Innova Crysta comes with a 4-cylinder 5-speed 2.4L diesel engine that delivers a 150bhp and 350Nm of torque. It provides certified mileage of 15.4kmpl. Innova Crysta comes with driver frontal airbag, passenger front airbag, Driver knee airbag, 2X ISOFIX, and several other safety features.
4. Toyota Corolla Altis
The Corolla Altis sedan is a beautiful car that comes with a 4-cylinder 1.8L petrol engine that delivers 140 bhp power and 173 Nm torque. It gives a mileage of more than 14kmpl. It also comes with an automatic 6-speed transmission. Corolla Altis features automatic climate control and cruise control. In terms of safety, the car comes with driver and passenger front and side airbags, ABS with brake assist, and many other features.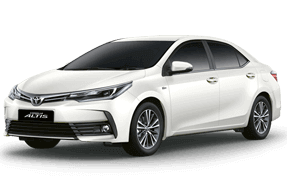 Importance of Buying Toyota Car Insurance
There are various benefits that you can enjoy with a Toyota Car Insurance, such as:
Zero-depreciation insurance reduces your co-payment significantly at the time of filing a claim.
Coverage of damages or losses caused to a third-party in case of an accident.
End to end claims assistance that ensures hassle-free claim approval.
The option of cashless repairs through approved network garages present across major cities of India.
All-round protection against damages caused due to a wide range of man-made or natural incidents.
Toyota Car Insurance Price
The Toyota Car Insurance Price which you will have to pay depends on several factors, including: -
Handling of the car and the present condition.
The present market value of the car.
If an existing insurance policy is in place or not.
What type of coverage is required (As per the latest rules, having a third-party insurance cover is now mandatory in India)?
| | | | | | |
| --- | --- | --- | --- | --- | --- |
| Car Model | Variant | Car Market Value | IDV* | Zero depreciation* | Premium* |
| TOYOTA COROLLA ALTIS | ALTIS 1.8 G (1798 cc) | 18,06,000 | 8,21,926 | 2,827 | 35,615 |
| TOYOTA FORTUNER | 2.8 4X2 AT (2755 cc) | 32,05,000 | 22,52,640 | 7,749 | 55,301 |
| TOYOTA Innova Crysta | 2.4 GX 7 STR (2393 cc) | 17,18,000 | 8,93,760 | 3,075 | 36,603 |
| TOYOTA ETIOS | 1.5 G PETROL (1496 cc) | 6,05,000 | 3,63,236 | 1,193 | 14,304 |
*This information has been calculated based on the city (Delhi) and year of registration (2020).
Inclusions & Exclusions of Toyota Car Insurance
Inclusions
Following are the various inclusions that are incorporated with the Toyota Car Insurance: -
Cashless repair facility (only at approved network garages and workshops).
Third-party liability cover (which is mandatory as per the latest rules).
The total loss caused due to any natural calamities.
Own damage cover to reimburse for personal damage suffered.
Total loss suffered due to theft or burglary.
Personal accident cover for all co-passengers, including the driver.
Exclusions
Following are the different exclusions applicable to your Toyota Car Insurance: -
Losses suffered due to accidents when driving without a license.
Losses suffered when using the vehicle in another country.
Normal wear and tear due to the age of the car.
Losses caused due to mechanical and electrical breakdown.
Losses suffered when DUI (driving under the influence).
Damage to tyres.
Commercial use of the vehicle, including transportation.
Discounts
Following are the various discounts available with your Toyota Car Insurance: -
No Claim Bonus: - You earn a No-Claim Bonus against your Toyota Car Insurance for every claim-free year. The no-claim bonus can range between 20-50% depending on when last a claim was filed by you. It is easily transferable as the bonus is awarded to the driver, not to the car.
Accident Cover: - This discount offered for car owners who are working with the government or as a teacher.
Security Devices: - If the car is fitted with approved anti-theft devices, car owners are eligible for a discount on the premium.
Add-ons
The add-ons that you get along with your Toyota Car Insurance in India are: -
Passenger Cover reimburses all passengers in the car in case they suffer from death or permanent disability due to an accident.
Zero-Depreciation Cover that allows for full reimbursement on parts which are otherwise subject to depreciation.
Engine Protection is available if the car is being used in any area where heavy rainfall is witnessed every year.
No Claim Bonus that allows for a discount on the premium for every claim-free year.